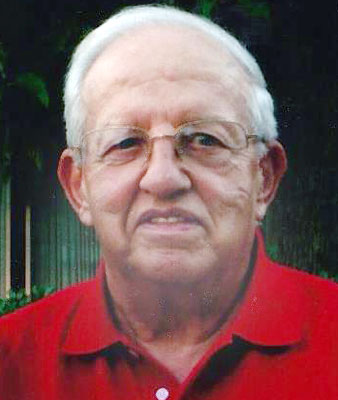 FRANCIS 'JOE' JOSEPH CAROTHERS
BOARDMAN - There will be prayers at 10:30 a.m. at the Fox Funeral Home followed by a Mass of Christian Burial at 11 a.m., Monday, for Francis "Joe" Joseph Carothers, 84, at St. Charles Church celebrated by the Rev. Michael Swierz. Joe passed away peacefully Monday, Jan. 8, 2018, at his residence with his family by his side.
Joe was born May 18, 1933, in Altoona, Pa., the son of Francis and Helen Shope Carothers.
Joe graduated from Altoona High School, he then served his country in the U.S. Navy. Joe then moved into the area and started working at Youngstown Sheet & Tube as a crane operator, he retired in 1978. He worked for a number of years as a security guard for First National Bank in downtown Youngstown.
He was a member of St. Charles Church and of V.F.W. Struthers No. 3538.
Joe leaves to cherish his memory his beloved wife of 57 years, Barbara J. Smith, whom he married on July 16, 1960, at St. Charles Church. He leaves his son, Joseph M. Carothers (fiancé Rhonda Ball) of East Palestine and daughter Anita (Joe) Graff of Boardman; his brother, Harry (Patricia) Carothers and his sister, Barbara (Bob) Kimberly both of Altoona, Pa.; his grandchildren, Addie Carothers (April Marshall) and Joseph Carothers of Tampa, Fla., Jack and Billy Graff of Boardman; and several nieces and nephews.
Joe coached baseball and helped his many players improve their baseball skills. Watching his grandchildren throughout many sporting activities and accomplishments was his greatest joy.
Friends may call from 3 to 6 p.m. on Sunday at the Fox Funeral Home, 4700 Market St. in Boardman.
Joe's family is requesting Material tributes be made to William Syndrome Association, 570 Kirts Blvd., Suit 223, Troy, MI, 48084 or Hospice of the Valley, 5190 Market St., Boardman, OH 44512.
Family and friends may visit www.foxfuneralhome.org to view this obituary and send condolences.
Guestbook Entries
My most sincere sympathy
"Barb, I never knew Francis but just knowing you, I'm sure he was a great guy. May he rest in peace. Take care of yourself. Yvonne"
» Yvonne Hunter on January 15, 2018
Love and Prayers
"What great care giving Joe received. Love, Sue"
» Sue Moody on January 13, 2018
God Bless
"Barb, Anita, and Joe What a great guy. Loved visiting with Joe at the Oliver/Collins Parties. Every time I would see him at the bank, he had that contagious smile and friendly hello. He will be missed. Dave Sr."
» David O'Neil on January 12, 2018
Sign the Guestbook
---