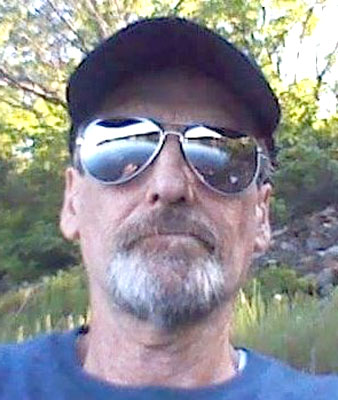 CHARLES PETER GREENWALT SR
STRUTHERS - With his family at his bedside, on Wednesday, Jan. 10, 2018, Charles Peter Greenwalt Sr., 58, passed into God's care at Shepherd of the Valley's, Hospice House, in Poland.
"Chuck" was born, in Youngstown, on July 20, 1959, to Robert and Dorothy (Coman) Greenwalt.
Chuck is survived by his five sons, Charles (Angela) Greenwalt Jr., Anthony "A.J." (Jen Swantner) Greenwalt, Mike (Brianne) Greenwalt, Dustin Greenwalt and Frank (Czarina) Alicea; seventeen grandchildren; two great-grandchildren; five brothers; and two sisters.
Calling hours will be held on Saturday, Jan. 13, 2018, from 10 a.m. until the time of the funeral Mass at 11 a.m. at St. Nicholas Church, 802 Fifth St., Struthers, OH 44471.
Arrangements by Cremation & Funeral Service by Gary S Silvat Inc.
Please visit online at www.cremateohio.com to send condolences to Chuck's family.
Guestbook Entries
Daughter in law
"Dad I miss you everyday I miss our time together our talks and just taking care of you in your last months. I am so glad we became closer and I was able to make your last days filled with family laughter and friends . Rest in peace dad always loved never forgotten."
» Angela greenwalt on January 14, 2018
Cousin
"Chuck We always had a special bond. You were always special to me.. I will miss you very much.. you are not suffering anymore..God Bless you . You fought a long hard battle... Until we meet again ♡♡♡"
» Lori Greenwalt on January 12, 2018
Uncle Chuck
"U will never be forgotten my Uncle. U are among the angels👼 now. Please give my dad a kiss for me. I love you."
» Melanie Greenwalt on January 12, 2018
Father, brother, and Grandfather
"Father, you will never be forgotten, your legacy will move on through your sons and our sons, and you will always be loved!! Rest assure you are now in a greater and better place in heaven with god! I love you"
» Charles Greenwalt JR on January 12, 2018
Father
"Dad, you will never be forgotten and always & forever in our hearts loved! Your legacy will live on through your sons and your grandchildren! You are finally at peace in heaven, where you belong with your parents! Until we meet again at the gates of heaven!! "
» Chuck Greenwalt JR on January 12, 2018
Sign the Guestbook
---