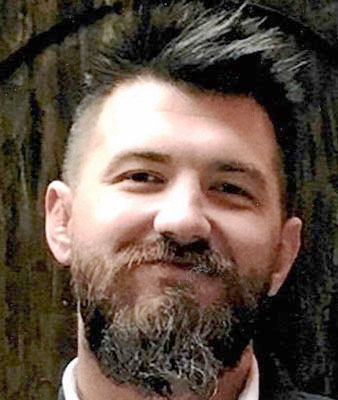 ANDREW H. HOLMES
PHOENIX, ARIZ. - Andrew H. Holmes, 31, formerly of New Waterford, passed away on Thursday, Jan. 4, 2018.
Andrew was born on Feb. 17, 1986, a son of Robert J. and Cheryl A. (Gould) Holmes and was a 2004 graduate of Crestview High School.
He received his Bachelor of Science from Youngstown State University in Biology then began his master's degree.
After pursuit of various life interests, he worked at Axion International in New Castle, Pa. as a research and design scientist in the energy storage field.
He moved to Arizona in July 2016 and began working for Fluidic Energy where he worked as a systems test engineer.
He enjoyed his career and the world travel that came with it.
Whether it be his education, career, rugby, friends or other life interests, he lived with an unbridled passion.
Besides his parents, Robert and Cheryl Holmes of Leetonia, he is survived by two brothers, Cody (Sarah) Holmes of Leetonia, and Cade Holmes of North Lima; and a sister, Aurora Holmes of North Lima; his maternal grandfather, Jack Gould of Salem; and two nephews, Wyatt and Jude Holmes.
Andrew was preceded in death by his paternal grandparents, Bernard J. and Gertrude E. Holmes of Clymer, N.Y.; and his maternal grandmother, Ruth Gould of Salem.
The funeral service will be at noon on Monday, Jan. 15, at the Linsley-Royal Funeral Home in East Palestine.
Friends will be received from 2 to 4 p.m. and 6 to 8 p.m. on Sunday, Jan. 14, and on Monday, Jan. 15, from 11 a.m. until the time of service.
A time of fellowship will follow the funeral service.
Arrangements were with the Linsley-Royal Funeral Home in East Palestine.
Guestbook Entries
« Be the first to sign ANDREW H. HOLMES guestbook.
---