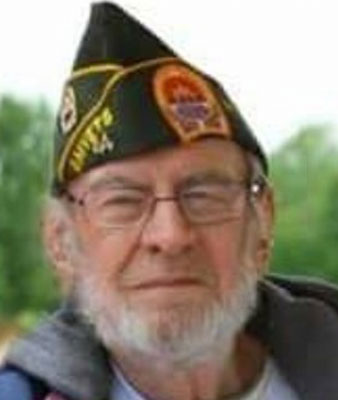 RAYMOND 'RAY' L. LITTLE
NORTH JACKSON - Raymond L. "Ray" Little, 85, passed away on Monday, Jan. 8, 2018.
Born Nov. 20, 1932, in Sharon, Pa., he was the son of Avery and Lorene (Moore) Little.
He was a veteran of the U.S. Army, served in the Korean War, and he was a life member of AM VETS. He was an avid antique truck and tractor enthusiast.
He was a truck driver for 50 years and had received safety awards on many occasions. He restored old hay carriers and pulleys and displayed them at the Canfield fair. During his later active years, he tinkered with scrap and was an avid recycler.
Survivors include his wife, Marlene; children David (Vicky) Little, Rusty (Kimberly) Little, Kenny (Deanna) Little, Lisa (Chester) Cercone, Lee (Candy) Little, and Jenny (Greg) Dailey; 22 grandchildren; many great-grandchildren; brothers John and Gary Little; and one sister, Janis Little.
Besides his parents, he was preceded in death by an infant brother, Wayne.
A memorial service will be held at the Lane Family Funeral Homes, Austintown Chapel on Saturday, Jan. 13, 2018, at 1 p.m., where friends will be received one hour prior to the service.
Memorials may be made to Hospice of the Valley.
Please visit www.lanefuneralhomes.com to share a memory or to send a condolence.
Guestbook Entries
« Be the first to sign RAYMOND 'RAY' L. LITTLE guestbook.
---