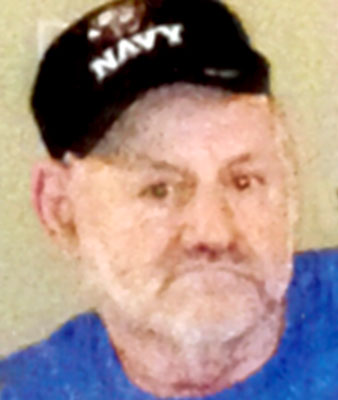 RICHARD A. SCOTT
COLUMBIANA - Richard A. Scott, 71, passed away Monday morning, Feb. 12, 2018, at Salem Regional Medical Center.
Mr. Scott was born Sept. 7, 1946, in Sharon, Pa., a son of the late Leonard and Helen Varro Chnapko.
Richard was a skilled craftsman for various companies in the area including Superior Industries and Stanley Steamer. Richard served in the U.S. Navy stationed in the Mediterranean on the USS Cambria. He had been a member of the VFW.
He loved his whole family and spending time with his grandchildren and great grandchildren. Richard had a great sense of humor and never knew a stranger.
He is survived by his wife, Virginia Griffith Scott, whom he married July 31, 1971; his children, Robert Scott of Bloomington, Ind.; Patricia Scott of Columbiana and Michael Scott and son-in-law Travis Morgan of Pittsburgh; six sisters, Donna Jean Mittial, Deborah Aziz, Darlene Bateman, Darla Scott, Denise (Terry) O'Malley and Doreen DeLisio (Mark Carver); two brothers, Douglas Scott and Donald Scott (Debbie Ferreri); five grandchildren and five great-grandchildren.
Besides his parents, he was preceded in death by his step father, Charles Scott; a sister, Delores Donoghue; and a brother, David Scott.
Friends will be received from 6 to 8 p.m., Thursday, Feb. 15, 2018, at the Warrick-Kummer-Rettig Funeral Home in Columbiana. A funeral service will be held at 10 a.m. Friday, Feb. 16, 2018, with Mr. Greg Aker officiating at the funeral home. Burial will follow in America's Cemetery in Hermitage, Pa., where military honors will be accorded.
Please visit www.familycareservices.com to sign the guest register and send condolences.
Guestbook Entries
Soory For Your Lost
"Sorry for your lost. You lost a good man and we lost a good friend"
» Ginny and Jim Tataseo on February 14, 2018
Sign the Guestbook
---