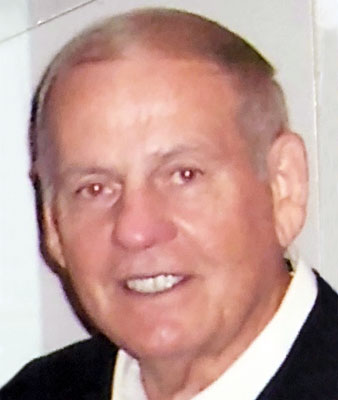 JOHN J. GENTILE
NAPLES, FLA. – Funeral services will be held Saturday at 11 a.m. at the Higgins-Reardon Funeral Homes, Boardman-Canfield Chapel for John J. Gentile, formerly of Struthers and Cleveland, who passed away peacefully at the age of 84 on Feb. 9, 2018, at Hospice in Naples.
John was preceded in death by his parents, Nicholas and Louise (Zaksec) Gentile; brothers Michael Gentile and Anthony Gentile; and sisters, Ann Mattie, Virginia Romeo, Margie Trampusch and Antoinette Linhart.
He leaves his wife, Joanne (Mushinski) Gentile, whom he married July 13, 1955; sons Nicholas (Donna) Gentile of Slidell, La., John S. Gentile of Naples and Michael (Renee) Gentile of Avon; grandson Joseph Gentile; two brothers, Nick Gentile of Campbell and Dr. James Gentile of Poland; sister Jenny Armeni of Poland; and sister-in-law, Dorothy Stefko of Canfield.
John was a 1952 graduate of Struthers High School. He received his bachelor's degree from Indiana University and his master's degree from Case Western University. After playing football at Indiana University, he was a teacher and football coach at St. John Cantius and South High School in Cleveland. He also coached football at Case Western University.
John coached the South High football team when they played for the City Championship at the Cleveland Browns Stadium. He was nominated to the assistant coach for the North-South All Star game in Canton. John was also inducted into the Struthers and South High Schools' Hall of Fame.
John was employed at Cleveland City Hall and was Superintendent at the Cleveland swimming pools and beaches. He also worked for the Cleveland Cavaliers Score Board Team.
Family and friends will be received Friday, Feb. 16, 2018, from 5 to 7 p.m. and one hour prior to the funeral service on Saturday.
Visit www.higgins-reardon.com to send condolences to the family.
Guestbook Entries
my sincere sympathy
"Dear Joanne and Family, My sincere sympathy in your loss. May the good lord give you courage . Joanne we go back a long way since we were kids. My heart goes out to you and your family. I am going to try and come to the funeral home. Am recovering from recent surgery. Love you Fanny "
» Fanny Joanow on February 14, 2018
Remembering John J. Gentile
" Dad, you touched the lives of so many. Your loss will deeply be felt. Our memories of you will remain alive in our hearts for the rest of our lives. We won't think you are in a faraway place called heaven, but we will think of you as an angel from heaven watching over us. We will miss you. Dad, we love you very much. Nick and Donna Gentile, Slidell, LA "
» Nicholas Gentile on February 14, 2018
Thank you John!
"John was more than a cousin. He was my unofficial older brother, mentor, and my rock. John gave me encouragement and the best advice. He followed my career, came to ever induction as Supeintendent, and supported me in every way. His strength used to help me step out of my comfort zone. He and Joanne helped my son when he was in school in Cleveland by offering him their home for a year. H welcomed me in his home in Florida and he and Joanne always made us feel welcome. My heart breaks that I would be able to talk to him and pick his brain, but I thank God every day that he blessed me with the wonderful man. I will always love you John. "
» Mary Sandra Florek on February 15, 2018
My deepest condolences
"Now is John's time to rest...may Jehovah God the God of all comfort...comfort his family and friends in this time of need...2 Corinthians 1:3,4"
» KMB on February 28, 2018
Sign the Guestbook
---