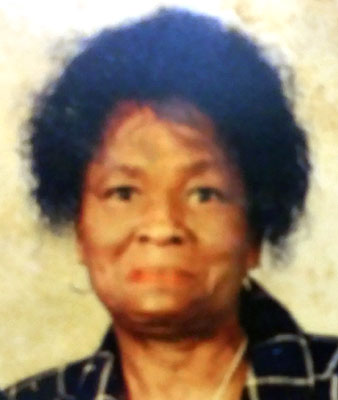 ILLINOIS CRAFT
YOUNGSTOWN – Funeral services will be at noon on Friday, at the Greater Friendship Baptist Church for Mrs. Illinois Craft, 84, who departed this life on Monday, Feb. 5, 2018, at Beegley Oaks.
Mrs. Craft was born Aug. 15, 1933, in Campbell, a daughter of Boyd and Gertrude Savage Howell.
She was a steelworker for Youngstown Sheet & Tube and later worked for Tile Supply. She was a member of the church and its kitchen ministry.
Her husband, Robert Craft Sr., died March 9, 1998.
She leaves her children, Robert (Rosalyn) Craft Jr., Flordie (Kenny) Evans, Anthony "Tony", William, Delores, and Mancy (Elaine) Craft; brother Willie (Patricia) Chatman; and a host of grandchildren, great-grandchildren, great-great-grandchildren, nieces, nephews, and other relatives and friends, including her church family.
She was preceded in death by her parents; children Linda D. Craft and Boyd J. Craft; grandsons Odomie Wellington, Anthony and Robbie Craft; granddaughter Keshia Green; and siblings Joe, Sylvester, and Carl Howell, Minnie Shine, Charlie Mae, Robert, Kathrine, Ida Mae, and Jeff Chatman.
Friends may call from 11 a.m. to noon, Friday at the church.
Arrangements are being handled by the F. D. Mason Memorial Funeral Home, Inc.
Guestbook Entries
On your journey
"RIH Auntie Illinois, you are loved and truly missed. "
» Nerissa Moses on February 14, 2018
Sympathy
"Flordie and family,may God comfort and give each of you peace during this difficult time."
» Racheryl Diane Parkman-Clark on February 14, 2018
LOVE AND PRAYERS
"To the entire family, we are deeply saddened by the loss of Sister. She was a wonderful woman, mother, sister, aunt, and a great friend, who will be greatly missed. "
» Henry & Diane Graham on February 14, 2018
Condolence
"Pat and Family, please accept my sincere condolence in the loss of Sister Craft. She was so loving and kind.She will be missed. GOD BLESS."
» Sharon Lowe on February 14, 2018
Condolences
"Flordie, you and your family have my most sincere condolences. "
» Rosia Bland-Pinkston on February 14, 2018
Condolences
"To the Craft and Chatman Families, Sending my condolences and love to all you. We worked at Sheet and Tube, together. I really appreciated your service and faithfulness to the Beulah Baptist Church Food Giveaway. I will always remember the many Casino trips and the fun we shared. In my prayers, Sandra Logan "
» Sandra Logan on February 14, 2018
Condolences and Prayers,
"To Tony and family, so sorry to hear of the loss of your mother. She was such a sweet lady. My prayer is that the angels surround you all with comfort and peace. Pastor Gwendolyn Snowden"
» Gwendolyn Snowden on February 15, 2018
My deepest condolences
"Now is Illinois's time to rest...may Jehovah God the God of all comfort...comfort her family and friends in this time of need...2 Corinthians 1:3,4"
» KMB on February 28, 2018
Sign the Guestbook
---