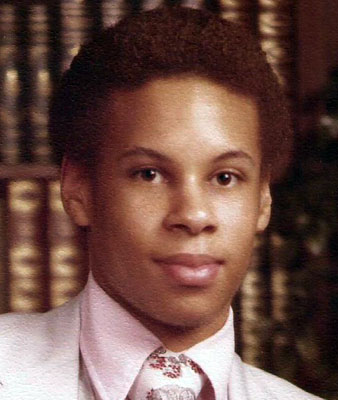 GEORGE SANDERS NORMAN JR
YOUNGSTOWN - Funeral services for Mr. George Sanders Norman Jr., 57, will be Friday, Feb. 16, 2018, at noon at the L.E. Black, Phillips & Holden Funeral Home. He entered eternal rest on Friday, Feb. 9, 2018, at University Hospitals in Cleveland.
Mr. Norman was born Aug. 20, 1960, in Youngstown, a son of George Sr. and Rose Marie Norman.
He was a 1978 graduate of Ursuline High School and attended classes at Youngstown State University. He was also employed by YSU.
Mr. Norman found joy in watching DVDs from all movie genres.
He will be deeply missed by all.
He leaves to cherish his memory, his parents; one sister, Joyrica Stephens of Raleigh, N.C.; and a host of aunts, uncles, cousins, other family members and friends.
Friends may call on Friday from 11 a.m. to noon at the funeral home.
Guestbook Entries
Sympathy
"To The Family: Condolences and Prayers for all of you! I will always remember George as a great person! Always happy and so kind and respectful! I knew him ever since he and my daughter Jeannette were best friends at Ursuline High School! God Bless all of you!"
» Frances Singleton on February 14, 2018
My deepest condolences
"Now is George's time to rest...may Jehovah God the God of all comfort...comfort his family and friends in this time of need...2 Corinthians 1:3,4"
» KMB on February 28, 2018
Sign the Guestbook
---