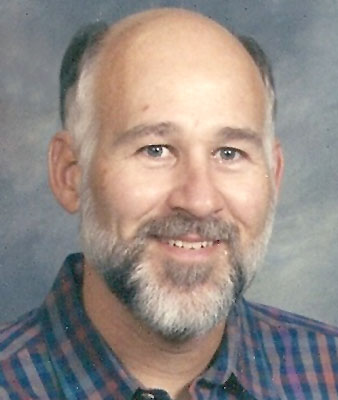 GARY WAYNE COOK
CANFIELD – Memorial services will be at 11 a.m. on Saturday at the Lane Family Funeral Homes, Canfield Chapel, 65 N. Broad St., for Gary Wayne Cook, 64, who died early Monday morning at Omni Manor Health Care Center.
Gary was born July 15, 1953, in Youngstown, a son of Lloyd Jefferson and Nina May (Bondesen) Cook.
He was a 1971 graduate of Canfield High School and a lifelong resident. At age 15 he began working with his father for Canfield Township and later became the road supervisor. For 35 years he and his crew took care of the township infrastructure, writing and presenting grants to benefit the community and dissipating neighborhood disagreements with an innate skill and a genuine smile until he retired in 2011.
He was an extremely generous man, always willing to mow a neighbor's lawn, fix a friend's car, or lend a helping hand to a stranger in need. He loved to be outdoors and was often spotted walking his Dalmatians or jogging around the block. Known by family and friends to be a practical joker, his cheerfulness and thoughtfulness brought a smile to every person he met. As an avid Canfield sports fan, he was actively involved in coaching recreational soccer for 15 years. Most athletes recognize and remember his bounding cheers echoing from the stands.
In addition to his mother, Nina Cook of Woodbridge, Va., Gary leaves his wife, Beverly Vangeloff-Cook, whom he married July 19, 1986; three daughters, Dr. Hillary Ann (Sim) Chang and her children, Madelyn and Benjamin of Cincinnati, Jenna Carolina (Harrison) Arp of Columbus, and Dr. Alys Juliene Cook of Jacksonville, Fla.
He was preceded in death by his father, Lloyd Jefferson Cook; his late wife, Nancy (Vangeloff) Cook; and his sister, Laurel Rupert.
Friends may call on Friday from 5 to 7 p.m. and on Saturday from 9 to 11 a.m. prior to the memorial service.
In lieu of flowers, the family requests donations be made to Canfield Recreational Soccer, PO Box 73, Canfield, OH 44406.
Family and friends may visit www.lanefuneralhomes.com to view this obituary and send condolences.
Guestbook Entries
My deepest condolences
"Now is Gary's time to rest...may Jehovah God the God of all comfort...comfort his family and friends in this time of need...2 Corinthians 1:3,4"
» KMB on February 28, 2018
blue darter.
"good man ,always a pleasure to be around ."
» philip magyar on February 19, 2018
My deepest sympathy to Nina, Bev and family.
"Gary was such a good person . So sad his life was cut short. My prayers are with the family."
» Becky Nass Hille on February 15, 2018
My deepest sympathy to Nina, Bev and family.
"Gary was such a good person . So sad his life was cut short. My prayers are with the family."
» Becky Nass Hille on February 15, 2018
condolances
"We are so very sad to see of Gary's passing. You have all had a long journey; may it help in some way to know that he is now at peace and at rest. The world was a kinder place with him in it . . . one where people helped each other more, took time to talk, and show compassion. We will miss him. Our love to each of you, his precious family!"
» Becky Easton-Wehr on February 14, 2018
Sign the Guestbook
---