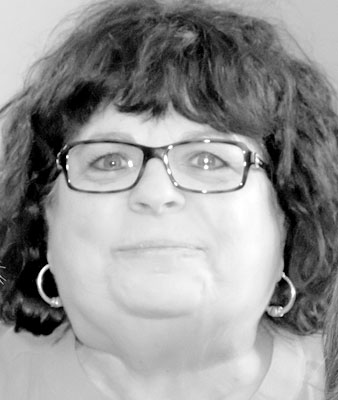 DIANE R. KOSCIUSZKO
NESHANNOCK TOWNSHIP, PA. – Diane R. Kosciuszko, 67, passed away the afternoon of Feb. 11, 2018, at UPMC Presbyterian Hospital.
Born on Feb. 7, 1951, in New Castle, Pa., she was the daughter of the late Frank and Inez Ferraro Tutino.
Surviving at home is her beloved husband of 42 years, Anthony J. Kosciuszko, whom she married on Aug. 9, 1975.
A member of the Mohawk High School Class of 1969, Diane graduated from Youngstown State University. She was the Director of Nutritional Services for UPMC Jameson Hospital and had worked as a registered dietitian for more than 30 years.
She was a member of St. Vitus Church. Diane was a gifted poet and was known for her craft making skills. She will always be remembered as a loving wife, mother, and sister, who cherished the time she spent with her family.
In addition to her husband, Diane is survived by her son, Jason Kosciuszko of New Castle; brother Vincent Tutino and wife Malissa of New Castle; sister Tressa Krajewski of New Castle; and several nieces, nephews, great-nieces, and great-nephews.
Visitation will be held Friday from 3 to 8 p.m. at the Ed and Don DeCarbo Funeral Home and Crematory, 3000 Wilmington Road.
A procession will leave the funeral home Saturday at 9:15 a.m. to attend a Mass of Christian Burial at 10 a.m. at St. Vitus Church. Interment will take place in St. Lawrence Cemetery.
Please visit www.decarbofuneralhome.com where online condolences may be offered to the family.
Guestbook Entries
My deepest condolences
"Now is Diane's time to rest...may Jehovah God the God of all comfort...comfort her family and friends in this time of need...2 Corinthians 1:3,4"
» KMB on February 26, 2018
Sign the Guestbook
---