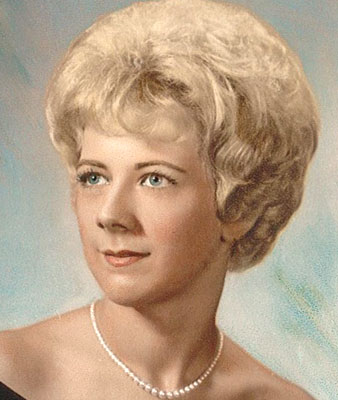 CAROL LEE
REDARSKY, 74
NEW MIDDLETOWN - Carol Lee Redarsky, 74, died early Sunday morning, Feb. 11, 2018, at St. Elizabeth Boardman Health Center.
Carol was born Feb. 21, 1943, in Youngstown, a daughter of Joseph and Mary (Varacall) Danko.
A graduate of Cardinal Mooney High School, Carol began her career as a key punch operator for Northside Hospital. In 1985, she began working as an operator for the Medical Dental Bureau, retiring after over 20 years of service with the bureau.
Carol was an animal lover and had a soft spot for animals. She especially adored her cats and enjoyed their companionship over the years. Some of Carol's favorite pastimes included going to flea markets and garage sales, working on puzzles, and playing bingo.
Her husband, Richard Redarsky, whom she married Sept. 7, 1963, preceded her in death in 1973.
Carol is survived by her son, Gregory (Sharon) Redarsky of Boardman; granddaughter, Kristen Redarsky of Boardman; and brother, Joseph Danko of Dover.
In addition to her parents and husband, she was preceded in death by her son, Michael Redarsky.
Per Carol's request, there will be no calling hours or services. A private interment was held for the family at St. John the Baptist Catholic Cemetery.
Arrangements are being handled by the Davidson-Becker Funeral Home in Struthers.
Please visit www.beckerobits.com to send condolences.
Guestbook Entries
Sympathy
"My deepest sympathy to the family. Carol was my neighbor and she did love her cats, she would bring the black one over to see my kitties. She was a wonderful person and a great friend surely will miss her. "
» Carol Hovanes on February 14, 2018
Greg & Family,
"My deepest Sympathy on the loss of your Beautiful Mother. May she rest in Heavenly peace and May her memory be eternal. Love, Gina DeFrank"
» Gina on February 14, 2018
My deepest condolences
"Now is Carol's time to rest...may Jehovah God the God of all comfort...comfort her family and friends in this time of need...2 Corinthians 1:3,4"
» KMB on February 26, 2018
Sign the Guestbook
---