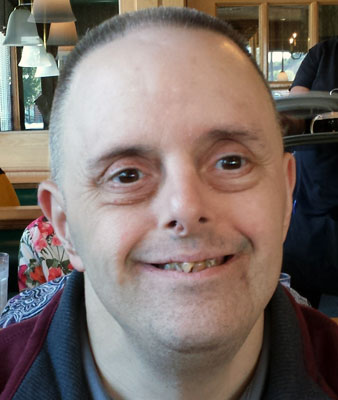 RENATO J. ROSSANO
NEW CASTLE, PA. - Renato J. Rossano, 61, passed away the morning of Feb. 10, 2018, at Edison Manor.
Born on April 10, 1956, in New Castle, he was the son of the late James B. and Pauline Peluso Rossano.
Renato had worked in the screen printing department for Lark Enterprises for 41 years.
He was a member of St. Vitus Church. Renato enjoyed watching movies and older comedy TV shows, listening to music, and dancing. He was an avid Steelers fan.
Renato cherished the time he spent with his family and friends. Always happy and smiling, everyone loved to be around him. His smiling in the face of adversity was an inspiration, not only to his family but all those around him.
Renato will be greatly missed by his sisters, Jamie Bernard and husband, Nick of Youngstown and Rosemary Pavlich and husband, George of Poland and niece Georgiann Pavlich-Kirdahy and husband, Thomas.
Private services will be held at the Ed and Don DeCarbo Funeral Home and Crematory, 3000 Wilmington Road in New Castle, officiated by Mr. Matthew Hawkins, St. Vitus Church Seminarian. Interment will take place in St. Joseph Cemetery.
Please visit www.decarbofuneralhome.com to send condolences to the family.
Guestbook Entries
Sign the Guestbook
---