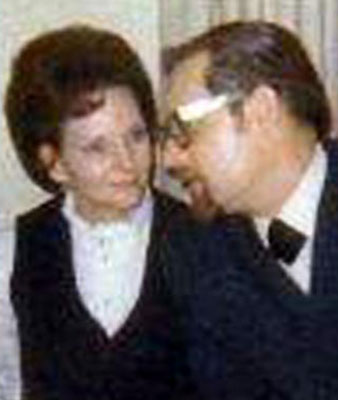 JOHN T. ZORDICH JR
"Together Again"
YOUNGSTOWN - John T. Zordich Jr., 80, of the city's south side, passed away Saturday morning, Feb. 10, 2018, at Washington Square Healthcare Center in Warren following a brief illness.
John was born Jan. 6, 1938, in Niles, the son of John Thomas and Sylvia Ann Jeswald Zordich, and spent most of his life in this area.
He was a 1955 graduate of North High School in Youngstown, and served in the U.S. Navy for 20 years, from 1957 until 1977, where he earned a college-level equivalency degree in 1961.
Mr. Zordich worked for Youngstown Sheet & Tube before he enlisted in the Navy. After his honorable discharge, John worked for the United Paper Service Company, for the Youngstown Office of Consumer Affairs, and he worked for the U.S. Postal Service from 1984 until he retired in 1997.
John served as President, Director of Legislation, Director of Human Relations, and as Steward of Youngstown Local No. 443 of the United Postal Workers Union. He was an active member of the local Democratic Party, and he volunteered with the Youngstown Office of Consumer Affairs and with the Reach Committee of the Youngstown City Schools. He was vice-chairman of the Citizens Advisory Council of Community Development, and he served as chairman of the citizens advisory council for Eastgate Development & Transportation.
Mr. Zordich was a member of the Fleet Reserve Association in Norfolk, Va., a member of the Disabled American Veterans, and of the Curbstone Coaches.
His beloved wife of 39 years, Terri Melton Zordich, whom he married Aug. 21, 1961, passed away Oct. 23, 2000.
John leaves a stepdaughter, Clara Roiz; a stepson, John McPhillips; three grandchildren, including a granddaughter, Terri Lee Romine; and many extended family members, including his cousin and caregiver, Cynthia (Glenn) Ford of Niles.
Besides his wife, he was preceded in death by his mother and stepfather, Sylvia and Arthur Battagline; his father, John Thomas Zordich; his brother, Frank Zordich; and his sister, Kathleen Zordich.
Family and friends may call from noon to 1 p.m., Thursday, Feb. 15, at Kinnick Funeral Home, 477 N. Meridian Road in Youngstown, where funeral services will take place at 1 p.m.
Committal services with military honors will follow at Resurrection Cemetery in Austintown, where John will be laid to rest next to his wife, Terri.
Please visit www.kinnickfuneralhome.com to view and share this obituary, and to send condolences online to John's family.
Guestbook Entries
Sympathy
"To John's family and friends. What a sweet guy. Every Christmas, I looked forward to his card and note. At times, poetry. I still have the T-shirt he made me of the Mike Roncone Band. My late husband, Norm, and John were special friends. Although they didn't see each other, they kept in touch since we left Ohio in 1962. I'm sure they're having a discussion right now, about Struthers. God Bless each of you. Cecelia LeClair. ( Cis Basile) "
» Cecelia LeClair on February 13, 2018
My deepest condolences
"Now is John's time to rest...may Jehovah God the God of all comfort...comfort his family and friends in this time of need...2 Corinthians 1:3,4"
» KMB on February 26, 2018
Sign the Guestbook
---