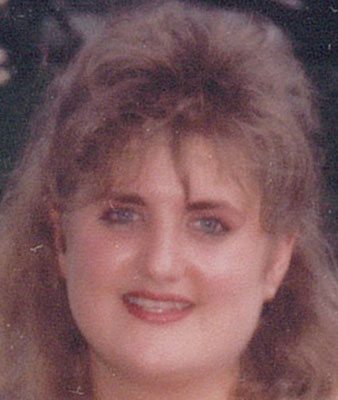 SHERRY A. DEANGELIS
HUBBARD - Sherry A. DeAngelis, 42, passed away suddenly at her residence.
Sherry was born Jan. 28, 1976, in Youngstown. She was a daughter of Henry F. DeAngelis and Linda L. DeAngelis.
Sherry was a 1994 graduate of McDonald High School and had been a member of the International Order Rainbow for Girls.
She was a receptionist, who worked for James Tax Service in Champion and Loves Truck Stop in Hubbard. Sherry had previously worked for the Mahoning County Sheriff's Department. Sherry was an avid fan of NASCAR and WWE wrestling, and enjoyed watching NCIS shows.
She leaves to cherish her memory, her mother Linda, with whom she made her home; her father, Henry of Youngstown; sister, Kellie Wray of Canfield; nieces, Paige Wray, Jayden Croft and Nikki Bryant; nephew, Tyler Wray; uncle and aunt, Gerald and Christine DeAngelis; and cousin, Corey DeAngelis.
She was preceded in death by her grandparents, Henry and Catherine DeAngelis Sr. and Gilbert and Mildred DeSoto.
Funeral services will be held on Wednesday, Feb. 14, at 6 p.m. at the Blackstone Funeral Home in Girard, where the family will receive relatives and friends from 4 p.m. until the time of service.
The family requests any memorial contributions be made to Angels for Animals, 4750 W. South Range Road., Canfield, Oh  44406, in Sherry's memory.
Please visit www.blackstonefuneralhome.com to view this obituary and to send any condolences to the family.
Guestbook Entries
Condolences to her family
"I worked with Sherry at Hills Dept Store in Austintown. I will always remember our nights in the layaway dept or snack bar. We spent many of nights dancing, laughing and eating at Denny's or Perkins (in the wee morning hours after a night out). She loved her amusement/water parks. Many trips to Geauga Lake for company picnics. You will be forever missed Fluff!!"
» Dawn on February 11, 2018
Condolences to her family
"Hello Linda, I am so sorry to hear about the death of Sherry. I know she will be sadly missed. When Sue emailed me , I said a prayer for her so that she will rest in peace with the Lord. I never met Sherry but she was a very pretty lady. May God wrap you and your family with His loving arms to comfort you at this time."
» Eileen Pustay Pantalone on February 11, 2018
Condolences to her family
"I was in band with Sherry at YSU and we kept in touch after college. I am so sorry to hear of her passing and send many prayers to your family. May she rest in peace!"
» Tricia on February 12, 2018
Condolences to family
"I knew Sherry from childhood...my children went to school with her. I am so sorry for your loss....Prayers for comfort and peace"
» Rebecca Harvey Long on February 15, 2018
My deepest condolences
"Now is Sherry 's time to rest...may Jehovah God the God of all comfort...comfort her family and friends in this time of need...2 Corinthians 1:3,4"
» KMB on February 26, 2018
Sign the Guestbook
---