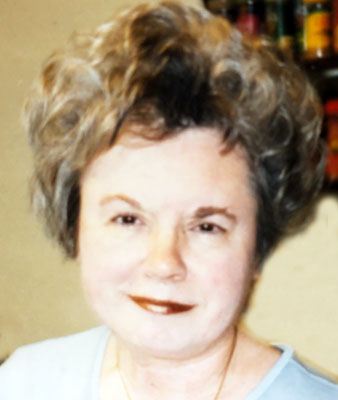 JOANN WALLACE
BOARDMAN - A Mass of Christian Burial will be held Wednesday at 11 a.m. at St. Brendan Church, with the Rev. William J. Loveless, for JoAnn Wallace, 79, who passed away Thursday morning at Beeghly Oaks.  
JoAnn was born March 18, 1939, in Youngstown, a daughter of the late Joseph E. and Helen E. (Bindas) Wallace. She resided on the Westside of Youngstown.
JoAnn was a graduate of Chaney High School. She worked for the City of Youngstown Waste Water Treatment Plant for 32 years, retiring in 1996. She enjoyed traveling and reading.
JoAnn leaves a sister, Barbara Campolito of Poland; an aunt and uncle; and several nieces, nephews and cousins.
JoAnn was also preceded in death by a sister, Patricia Kovachik; and two brothers, Henry J. and Richard Wallace.
Family and friends may call on Wednesday from 10 to 10:45 a.m. at the church.
In lieu of flowers, material tributes may take the form of donations to St. Brendan Church, 2800 Oakwood Ave, Youngstown, OH 44509.
Professional arrangements are being handled by Higgins-Reardon Funeral Homes, Austintown Chapel.
Guestbook Entries
Condolences
"I was sorry to hear about Joann. She was a good friend. "
» Darlene Wolfson on January 7, 2019
Condolences from Ann Infante Vonovick
"Barb, My sincerest sympathy to you. So sorry to hear about your sister. You are definitely in my prayers. Love, Ann"
» Ann Infante Vonovick on December 31, 2018
Condolences
"Barb Elaine and I are sorry for your loss. "
» George Streitferdt on December 30, 2018
Thoughts and Prayers for a long time friend
"Barb--Jo lived a Christian life and into Gods hands she has returned with your parents, brothers, and sister. My thoughts and prayers are with you. "
» Ron Kovalchik on December 30, 2018
Sign the Guestbook
---