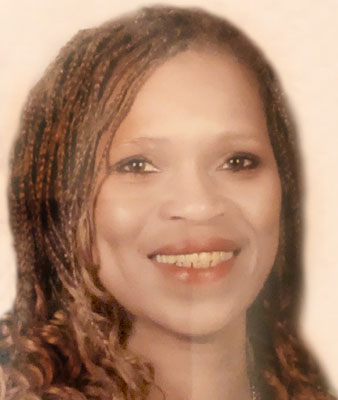 YOLANDA S. CHARLES
YOUNGSTOWN – Funeral services will be at 11 a.m. on Tuesday, Dec. 18, 2018, at St. Andrews AME Church for Ms. Yolanda S. Charles, 62, who departed this life Monday, Dec. 10, 2018, at her residence.
Ms. Charles was born Sept. 14, 1956, in Toledo, a daughter of Joseph and Minnie Charles.
Yolanda was a long-time dedicated member of the American Legion Post 504. She was a 1974 graduate of South High School and worked telecommunications at Pacific Bell in Los Angeles. She was a staple to her family and friends full-time.
She leaves to cherish in memory, her children, Sirithia Precious Williams and Derrick Akeem Shivers, both of Youngstown; her better half, Clifton Douglas; and a special niece, Gina Howard.
She was preceded in death by parents, grandparents, and a brother, Eddie Asberry.
Visitation will be from 10 to 11 a.m. on Tuesday at the church.
The F.D. Mason Memorial Funeral Home has been entrusted to handle the arrangements.
Guestbook Entries
To Family
"On of my dearest friend. You surely will be missed. "
» Earl Thompson on December 20, 2018
Be at peace my sister.
"No more crying and no more pain. May God rest your soul. Well done my good and faithful servant. To the family our deepest sympathy. And may God give you all comfort in the days ahead. Blessings and prayers, Teresa Carter-Varner and family"
» Teresa Carter-Varner and Family on December 20, 2018
Missing You
"I was soo sad to hear of your passing, I'm gonna miss you to end of time, I'm gonna miss our talks and laughter.. I Loved You. Missing you already.."
» Caressa Williams on December 18, 2018
To family
"May God bless you all "
» eileen on December 17, 2018
You are missed and loved by many
"Cousin, I'm so sorry to hear that you've left us, but you are in God's loving hands now. I look forward to seeing you again in heaven."
» Cheryl Braxton on December 17, 2018
My Heartfelt Condolences
"Yolanda was a beautiful person. She always had a smile on her face & was always able to make me smile. I will miss talking to her & I will continue to keep you all in my prayers. God Bless."
» Trisha "Angel" Paige on December 17, 2018
Sonya R Justice
"My condolences to the Charles family. I will always remember the time we first met at Choffin Career Center in high school and co workers at the Youngstown Club. She was a kind and beautiful person, with a light that always shone bright. May she rest peacefully in heaven."
» Sonya R Justice on December 16, 2018
God bless the children
"God bless the child that's got it's own"
» Mark Young on December 16, 2018
Miss you
" You are in my prayers now and forever. "
» Dolores McGuire Allen on December 16, 2018
Condolences
"My sincerest condolences to the family. Yolanda was always a very good friend who will truly be missed. May the Lord give you all the comfort and strength during your time of bearevment. Rest In Sweet Paradise YoYo. "
» Melody Hall (DeDee) on December 16, 2018
Condolences
"May God comfort you now & forever. Love you back cuz. "
» Derc Montgomery on December 16, 2018
Beautiful. Smile
"Its been a while and time do fly. But I shall never forget your Beautiful smile and charming personality. May you rest in Heavenly peace."
» Brenda Anderson on December 15, 2018
Sign the Guestbook
---