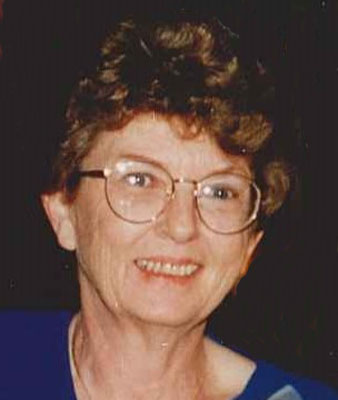 MARGARET ANN 'PEG' ALLISON
TAMPA, FLA. – Margaret Ann "Peg" Allison, 83, passed away surrounded by family on Sunday, Nov. 18.
Born in Youngstown, on Nov. 19, 1934, she graduated from Boardman High School in 1952. She worked for Gorant Candies, where she developed her love of chocolate, and the Ohio Bell Telephone Company as a switchboard operator. Peg relocated to Tampa in 1969, where she was a homemaker for many years. Peg loved to bake, read and travel.
She was preceded in death by her husband of 58 years, Gilbert John Allison; parents Thomas and Annabelle Moran; brother James Richard Moran; and son-in-law Henry W. Lavandera.
She is survived by her son, Thomas Allison; daughters Catherine "Katy" Allison and Mary Frances "Fran" Lavandera; grandson Joseph Lavandera; sisters Patricia Pekar and Betty Clarke of Boardman, and Nancy Mahan of Ashtabula; and many nieces and nephews.
The family would like to express their gratitude to Estelle Lopez and the entire staff of The Abigail House, LifePath Hospice, and Ludmilla Finn for their loving care of Peg during her struggle with Alzheimer's.
A memorial Mass will be conducted at the Sacred Heart Catholic Church on Friday, Dec. 14, at 10 a.m. with inurnment to follow at the Florida National Cemetery at 2 p.m.
In lieu of flowers, please consider a donation to either the Boys and Girls Club Salesian Youth Center, 302 E Columbus Drive, Tampa, FL 33602 or Beatitude House, 238 Tod Lane, Youngstown, OH 44504.
Guestbook Entries
My deepest condolences
"Now is Margaret's time to rest...may Jehovah God the God of all comfort...comfort her family and friends in this time of need...2 Corinthians 1:3,4"
» KMB on December 28, 2018
Sign the Guestbook
---