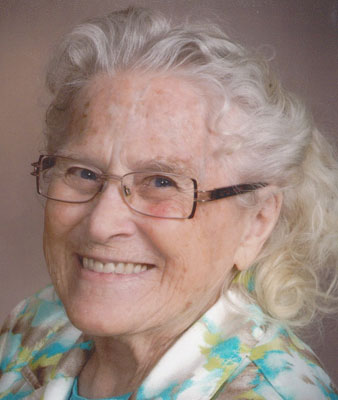 JULIA MIKUSEVICH
WARREN – Julia Mikusevich, 89, passed away Tuesday, Dec. 4, 2018, at her daughters' residence.
She was born Jan. 11, 1929, in Port Homer, the daughter of the late John and Julia Bilchak.
She was a graduate and head majorette of Warren G. Harding High School.
She was a homemaker. Julia was a member of St. Elizabeth Ann Seton Parish (St. James Church) in Warren. She was Chairperson of the PTA for a number of years, Club President of the Happy Hearts Junior Tamburitzan, a member of the Emblem Club serving as president for one year and their organist. She was a seamstress and enjoyed gardening, dancing, music playing the piano, and especially passing on her musical talents to her children, grandchildren and great-grandchildren.
She is survived by her children, Fran Vega of Niles, Jeff J. (Donna) Mikusevich of Howland, Greg P. (Suzy) Mikusevich of Howland and Julana (Deag) Bowman of Lordstown; 13 grandchildren; six great-grandchildren; two brothers, Robert (Helen) Bilchak of Howland, and Joseph Bilchak; and two sisters, Susan Welch of Warren, and Betty Salcone formerly of Warren.
She was preceded in death by her parents; husband Frank A "Cowboy" Mikusevich, whom she married Nov. 27, 1948, and passed away Jan. 25, 2011; a son, Frank M. "Uncle Frank" Mikusevich; three brothers; and four sisters.
Family and friends may pay their respects today, Dec. 7, 2018, from 3:30 to 6:30 p.m. at the Peter Rossi & Son Memorial Chapel, 1884 North Road. NE. and Saturday, Dec. 8, 2018, from 10:30 to 11:30 a.m. at St. Elizabeth Ann Seton Parish (St. James Church, 2532 Burton St.
A service will be Saturday, Dec. 8, 2018, at 11:30 a.m. at the church.
Burial will be at Sts. Peter & Paul Cemetery in Warren.
In lieu of flowers, contributions may be made to keep the music going in Julia's name to Happy Hearts Junior Tamburitzan, c/o of the Funeral Home, 1884 North Road NE, Warren, OH 44483.
Family and friends may visit www.peterrossiandsonfh.com to view this obituary, sign the guestbook, and to send condolences to Julia's family.
Guestbook Entries
Sign the Guestbook
---