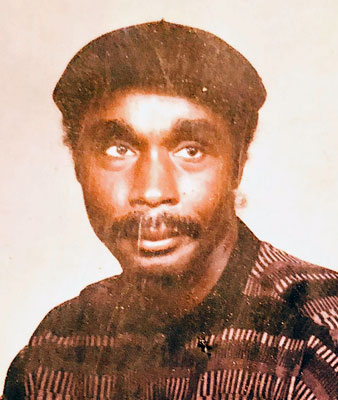 DWIGHT ARMOUR SR
YOUNGSTOWN - A funeral service will be held at 10 a.m. on Saturday, at the Jerusalem Baptist Church for Mr. Dwight Armour Sr, 60, who departed this life on Tuesday, Dec. 4, 2018, at Beeghly Oaks Health Center.
Mr. Armour was born March 10, 1958, in Youngstown, a son of Sylvester and Annie Bell Bunkley Armour.
He was a North High School graduate, was a self employed mechanic, and grew up on the Sharonline.
He Leaves his children, Lovely (Dauntae) Poole, Dwight Jr., and Dwaylan Armour; siblings, Roy and Conrad Armour, and Leah Armour-Jackson; five grandchildren; nieces, nephews; and a host of neighborhood family who refer to him as "Uncle Dwight"
He was preceded in death by his parents, his step-sons, whom he reared Willie M. "Breeze" Harrison and Marquell McClain; siblings Dru Armour, Lisa Armour-Chelsey, Tammy Armour-Jackson, and Christy Armour Mayberry.
Friends may call from 9 to 10 a.m. on Saturday at the  church.
Arrangements are being handled by the F. D. Mason Memorial Funeral Home, Inc.
Guestbook Entries
Deepest sympathy
"So sorry to hear of Dwight's passing. Dwight was a great man! I remember him from when I was a little kid, he would play PACMAN at the Hills in Lincoln Knolls plaza. Best I've ever seen play it! later on in life he was always one of my favorite customers at Geatano's Party Shop. Always friendly with a smile on his face."
» Diane H. (Geatano's Party Shop) on February 19, 2019
Deepest sympathy
"It truly saddens me that we lost a good man to cancer. My thoughts and prayers going out to Dwight's family and friends. I sure will miss him Coming down to Mr. Penny's garage. He was always full of life and laughter. You will be greatly missed Dwight. May God give everyone peace in their hearts "
» Deb Dunkerley on December 8, 2018
Prayers
"Prayers to the family during this time.... Dwight you will be missed. Autozone won't be the same without you walking through the door or calling"
» Kori Kelley on December 8, 2018
Our deepest condolences to the Armourr
"Our deepest sympathy to u Armour family may God be with u all in this time. Dwight was a great person to know he kept it real, we all had the great previlige of knowing him, Dwight u will be sorely missed R.I.P. DWIGHT "
» Mz dee, mr derek sr & jr , & family on December 8, 2018
Condolences
"Me Dwight go back like a Sharon Line Dirt road.. All the way to the woods.. Rest well and may God be pleased with your efforts"
» Norman Gibson on December 7, 2018
Condolences
"Prayers to the family"
» Rhonda Robinson-Johnson on December 7, 2018
My Condolences
"My Deepest Sympathies and Condolences to the Armour Family. May God comfort you and give you strength at this time. My Prayers are with you"
» Brenda Denise Ennis on December 7, 2018
Condolences
"My prayers and sympathies to the Armour Family. May you be surrounded by love and comforted by memories. "
» Sheba Harzeez-Davis on December 7, 2018
My sincere Condolences.
"I'm so sorry for your loss and prayers are here for the family!!"
» Maria Scott on December 7, 2018
Sign the Guestbook
---