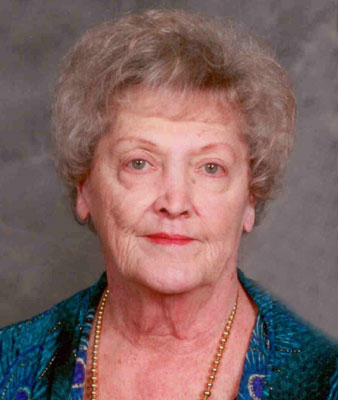 LOUISE MARIE RICHARDSON
LIBERTY – Heaven received an angel on Dec. 3, 2018, Louise Marie Richardson who was a devoted wife, exceptional mother, grandmother, great-grandmother, and loyal friend.
She was a daughter of Santos D. and Sophie Kozlevchar Novello born Dec. 6, 1941, and today she would have been 77 years old.
Early in life she worked for Dunn & Bradstreet as a secretary and was an award-winning typist. As a homemaker she was an excellent cook, loved to garden flowers and vegetables, was a devoted Christian of the Lutheran faith as a member of the Martin Luther Lutheran Church, a voracious reader, world traveler, avid bowler, and very good singer.
Louise leaves to cherish the memories of their 55 year marriage, her loving husband, William L. Richardson, whom she married May 4, 1963; three daughters, Heather (Delmar) Campbell, Lynn Richardson, and Paula (Doyle) Detweiler; four grandsons, John (Sarah) Wagner, Michael Lim, Ryan Lim, and Michael Detweiler; five granddaughters, Rebecca Wagner, Margeaux Lim, Candace Lim, Lilly Detweiler, and Hannah Detweiler; a great-granddaughter, Gianna Paternite; and a sister, Sandra Ashton.
She was preceded in death by her parents; a son, Robert M. Richardson; and a sister, Patricia Dobash.
A memorial service will be held on Saturday, Dec. 8, 2018, at 11 a.m. in the church, 420 Clearmount Dr., with the Rev. David Kamphuis officiating. Family and friends may call from 9 to 11 a.m.
In lieu of flowers, contributions can be made to the church in Louise's memory.
Please visit www.schiavonefh.com to share condolences.
Guestbook Entries
Condolences
"So sorry for your loss"
» Art Mirto on December 7, 2018
Neighbor
"Until we meet again.... R.I.P. Louise P.S. thanks for being a great neighbor, and friend... P.S.S. watch over us down here till we meet again... Love always. Jamie"
» James Bendon on December 7, 2018
Sign the Guestbook
---