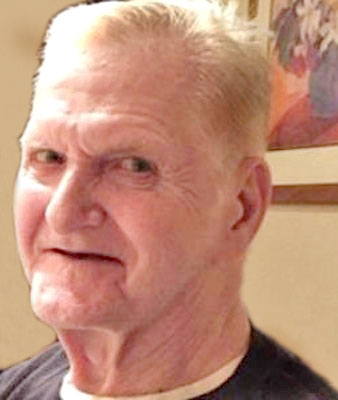 JOHN J. UHRON
STRUTHERS – A prayer service will be held on Wednesday, Dec. 5, 2018, at 9:30 a.m. at the Clemente Funeral Home and at 10 a.m. a Mass of Christian Burial, at the Christ Our Savior Parish/St. Nicholas, both in Struthers, for John J. Uhron, 87, who passed away Saturday morning at his residence.
John was born Feb. 1, 1931, in Youngstown, a son of Charles and Ann Mahovsky Uhren.
He lived in the area his whole life and attended Holy Name grade school and Chaney High School.
John was a U.S. Army veteran during the Korean War. He worked at Isaly's Dairy and retired from Borden Dairy, in Boardman.
He was a member of the Christ Our Savior Parish/St. Nicholas Church and the Teamster's Local No. 377.
John was an avid bowler and a Cleveland Browns and Indians fan. John liked to gamble and go to Mountaineer and enjoyed playing his harmonica and singing. He enjoyed attending all of his grandchildren's events.
John married the former Catherine "Kay" Brizzi, on Aug. 30, 1952, and she passed away Nov. 4, 2015.
He leaves two daughters, Darlene (Eric) Dell'Arco of Struthers and Jackie (Mark) Angelilli of Poland; one sister, Margaret Novak of Youngstown; six grandchildren, Marissa Dell'Arco, Vincent (Celeste) Dell'Arco, Adrianna Dell'Arco, Alina (Mike) Angelilli, and Anthony and Mark Angelilli; many nieces and nephews; and sisters-in-law, Virginia Brizzi Olson and Josephine Brizzi.
He was preceded in death by his parents, wife, one brother, Michael Uhran; and four sisters, Ann Siciliano, Mary Mokri, Helen Ostafi and Agnes Bires.
The family wishes to thank his caregivers for their love and support during the last two years, Darla, Julie, Glenn, Lisa, Nancy, Stephanie, Carol, Kortney and Hospice of the Valley.
Friends may call on Tuesday, Dec. 4, 2018, from 5 to 8 p.m. at the Clemente Funeral Home in Struthers.
Please visit www.clementefuneralhomes.com to view this obituary and send condolences.
Guestbook Entries
My deepest condolences
"Now is John's time to rest...may Jehovah God the God of all comfort...comfort his family and friends in this time of need...2 Corinthians 1:3,4"
» KMB on December 26, 2018
My deepest sympathies
"Darlene and Jackie, I'm so very sorry for your loss may your father Rest In Peace."
» Sandy Anderson on December 8, 2018
Sympathy
"Our deepest sympathy to Jackie and Darlene Mark and Eric and children . May our Lord embrace you and hold you close during this difficult time . Our prayers are with you "
» Jim and Linda Juillerat on December 3, 2018
Condolences
"John and Kay were my God Parents who I remember from a young age and close friends of my parents John and Katherine Alisau. I can barely remember their two daughters when they would visit with my family at Christmas in the 1960's so long ago. I am sad to hear of John and Kay's passing who were always happy to see me as a child and wish to pay my respects to their family. "
» Doug Alisau Ludowici Georgia on December 3, 2018
Sign the Guestbook
---