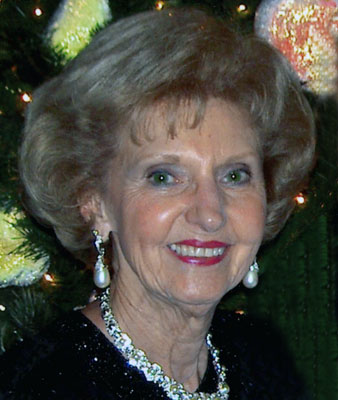 LILLIAN ASIMAKOPOULOS
AUSTINTOWN – Funeral services will be held on Saturday, Sept. 1, 2018, at 9:30 a.m. at the Historical St. John Lutheran Church, 1429 Mahoning Ave., with the Rev. D. Gary Schreckengost officiating, for Lillian Asimakopoulos, 91, who passed away peacefully with her family by her side on Aug. 27, 2018.
Lillian was born Jan. 19, 1927, in Youngstown, a daughter of John and Julia (Kovachik) Ratay.
She was a graduate of Chaney High School and worked for Packard Electric until the day she retired in 1982.
Lillian attended the Historical St. John Lutheran Church where she was a lifelong member of the Ladies Alter Guild. She was also a lifelong member of the Order of Eastern Star and The Lake Milton Boat Club. Lillian had a vibrant spirit and loved life, always enjoying the time she spent with her beloved family and friends. She was an avid golfer and she loved to travel and dance. Always a sophisticated woman, Lillian was known for her impeccable style, class and charisma.
Surviving to cherish her memory are her son, David (Melissa) Galla of Houston; her daughter, Diane Weinberger of Austintown; five grandchildren, Jason, Michael, David John "DJ" Galla Jr., Frankie and Josh; two great-grandchildren, Olivia and Alexander; and many extended family and friends who loved her dearly.
She was preceded in death by parents; her first husband, John Galla Jr. who passed in 1975; her second husband, Lee Asimakopoulos, who passed in 2008; two sisters, Alice Powell and Ethel Lerch; and two brothers, Paul and John Ratay.
"She will forever remain in our hearts."
Friends will be received on Friday, Aug. 31, 2018, from 5 to 7 p.m. at the Vaschak-Kirila Funeral Home Inc., in Youngstown, and again on Saturday, Sept. 1 2018, at 9:00 a.m. at the Historical St. John Lutheran Church.
In lieu of flowers, contributions may be made to the church.
Please visit www.vaschak-kirilafh.com to view this obituary or to send condolences to the family.
Guestbook Entries
Deepest Sympathy
"Our deepest sympathy to all of you Lyn was a classy beautiful an fun loving woman we will miss het sorry we can't be there you are in our thoughts and prays. Love Monica and Danielle"
» MonicaDorko Danielle McClain on August 30, 2018
Deepest sympathies
"Dear Diane, David, and families, My deepest sympathy to you on the loss of your Mom and Grandmother. She was a classy lady and will be greatly missed. I am unable to make it to calling hours or the funeral, but you will be in my thoughts and prayers."
» Janice Kovach on August 30, 2018
Deepest sympathies
"Dear Diane, David, and families, My deepest sympathy to you on the loss of your Mom and Grandmother. She was a classy lady and will be greatly missed. I am unable to make it to calling hours or the funeral, but you will be in my thoughts and prayers."
» Janice Kovach on August 30, 2018
Sympathy message
"Ì was so sorry to hear of Lillian's passing. I took care of her in the radiology dept. at St Elizabeth's in Austintown for the past few years and I just adored her. She was a very beautiful woman just full of grace and class. She will be sadly missed. Diane, the way you treated your mom is the way I treat my own and it was beautiful. You were always by her side. My thoughts and prayers are with your family now and always as heaven accepts another angel. Fly free and with no pain Lillian. "
» Julie Maderitz on August 31, 2018
A very dear friend
"Diane, You are in my thoughts and prayers. Your mom treated me like a daughter all the time I spent with her in the past. She will always be a ray of light for anything we face. "
» Nancy Gough on September 1, 2018
My deepest condolences
"Now is Lillian's time to rest...may Jehovah God the God of all comfort...comfort her family and friends in this time of need...2 Corinthians 1:3,4"
» KMB on September 11, 2018
Sign the Guestbook
---