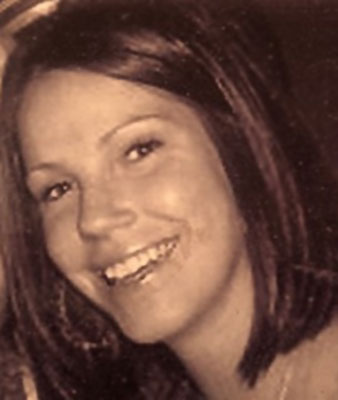 KELLY ANN MOYER
BOARDMAN - Kelly Ann Moyer, 39, died Aug. 26, 2018, from Anaphylaxis - fatal Anaphylactic allergic/asthma reaction, at Cleveland Clinic.
Kelly was born Dec. 31, 1978, in Youngstown, the daughter of Terry and Pam Cua Moyer.
She was a 1997 graduate of Boardman High School and went on to graduate from The Ohio State University with a Bachelor of Fine Arts Degree in 2002.
Kelly was a server at Kensington Grille and the Blue Wolf Tavern. Her true passion was photography and she had a love for animals. She volunteered for animal charity. Kelly was a giver, even at the end of her life, she gave the gift of life by being an organ donor.
Kelly is survived by her parents, Terry and Pam Moyer of Poland Twp.; paternal grandfather, Howard L. Moyer of Poland; aunts and uncles, Kim (J) Cua-Bonner and Lynne (Paul) Moyer-Lenz; and numerous cousins. She also leaves her beloved dog and cat, Roscoe and Nemo.
She was preceded in death by maternal grandfather, Samuel Cua; maternal grandmother, Estella Cua; and paternal grandmother, Lillian Moyer.
A memorial service will be held Saturday at 1 p.m. at the Cunningham-Becker Funeral Home, Poland Chapel, 270 N. Main St. Friends and family will be received from 11 a.m. to 12:45 p.m. prior to service at the funeral home.
Anaphylaxis in America, aafa.org, has no research at this time, so in lieu of flowers the family suggests donations be made in Kelly's name to Angels for Animals, 4750 W. South Range Rd., Poland, OH 44406, www.angelsforanimals.org/hlpDon.asp.
The family would like to thank the medical staff at the Cleveland Clinic MICU, Dr. John Dahdah and Catherine Iturate. Also a special thanks to family and friends for their love, support, and prayers.
Visit www.beckerobits.com to send condolences.
Guestbook Entries
Sympathy and Prayers
"We're terribly sorry to hear such difficult news. We hope and pray that all of your family and friends can heal in time. Kelly will certainly be missed. God bless."
» Jason & Karen Albanese on August 30, 2018
Sympathy
"My deepest sympathy to Pam , Terry and Kelly's family. "
» Judy Hayes Miller on August 29, 2018
Our deepest sympathy
"Pam and Terry, We were heartbroken to hear of Kelly's passing. As a child, she spent lots of time at our house and we loved her dearly. We pray for God to comfort you."
» Gloria and John Mraz on August 30, 2018
With deepest sympathies
"I am so sorry to hear this. I work at the doctor's office in Hudson that Kelly used to come to. We became good friends and it was always a pleasure to see her when she would come in. It hurts our hearts here at the office to hear this news. Our prayers and thoughts are with you at this difficult time."
» Mary W. on August 30, 2018
My deepest condolences
"Now is Kelly's time to rest...may Jehovah God the God of all comfort...comfort her family and friends in this time of need...2 Corinthians 1:3,4"
» KMB on September 10, 2018
Sign the Guestbook
---