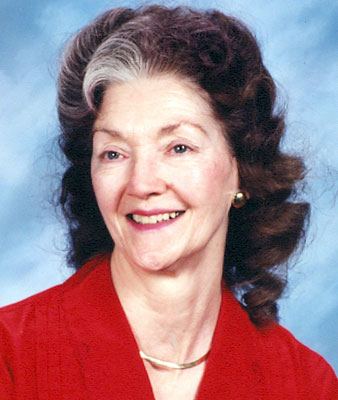 PATRICIA A. MATASEK
BOARDMAN – Funeral services will be Wednesday, Aug. 15, 2018, at 11 a.m. at the Bethel Friends Church in Poland, with Pastor Steve Rhodes officiating, for Patricia A. Matasek, 78, who died Friday afternoon, Aug. 10, 2018, at her home.
She was born April 2, 1940, at home in Hubbard, a daughter of Theodore R. and Mary J. Sayre Stinson.
Mrs. Matasek, a 1959 graduate of North High School, attended the Bethel Friends Church in Poland. She was a secretary for the DeBartolo Corporation for 28 years, retiring in 2005, and formerly worked for Hill Barth & King Accountants.
Patricia enjoyed scrapbooking, designing greeting cards, crocheting and feeding and watching birds. She loved going out for breakfast and dinner, but most importantly loved her family and the Lord.
She leaves her husband, Ronald J. Matasek, whom she married Aug. 21, 1976; a brother, Ted (Kathy) Stinson of Hubbard; two sisters, Diana Ernst and Judy (Tim) McCarthy, both of Hubbard; brothers and sisters-in-law, Marilyn (Tom) Morella of New Middletown, Joseph (Diane) Matasek of Boardman and Helen Matasek of Poland; and many nieces and nephews; and great-nieces and great-nephews.
Patricia was preceded in death by her parents and an infant sister, Doris Stinson.
Family and friends may call on Tuesday, Aug. 14, 2018, from 5 to 8 p.m. at the Kelley-Robb-Cummins Funeral Home in Hubbard and also one hour prior to the funeral services on Wednesday, Aug. 15, 2018, from 10 to 11 a.m. at the Bethel Friends Church, 2771 Spitler Road in Poland.
Patricia will be laid to rest at the Evergreen Cemetery in New Bedford, Pa.
Visit www.krcummins.com to view this obituary and to send condolences to the family.
Guestbook Entries
love from fellow Christian
"so sad to hear of Pat's homegoing!! what a sweet person and what a joy to have known her for just a little while! Praying for the family and her loved ones. Knowing that she is with the Lord is indeed a true blessing!!"
» Joyce Johnson on August 13, 2018
OUR DEEPEST SYMPATHY
"Dear Ron, we are saddened by the news of Pats passing. Such a good neighbor for 20 years. May she rest in peace my friend."
» Shelley & Jerry Kolesar on August 13, 2018
Dear Judy
"So sorry to hear of Patricia's passing. You have my deepest sympathy."
» Mary McCarty Weese, Spring Hill Florida on August 13, 2018
Sign the Guestbook
---