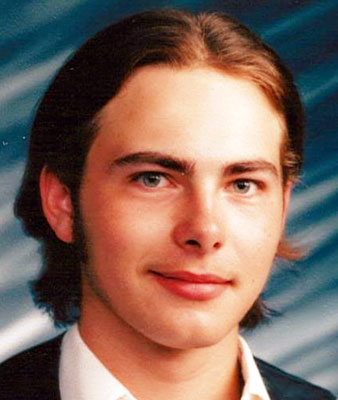 RUSSELL EDWARD POPE II
PULASKI, PA. – Russell Edward Pope II, 37, was pronounced dead Friday, Aug. 3, 2018, at his home in Pulaski. The cause of death is pending.
Russell was born April 6, 1981, to Russell E. and Marianne (Hudran) Pope.
Russy was a life-long member of St. James the Apostle Parish in Pulaski and a 1999 graduate of Wilmington High School. He was also an Eagle Scout and a proud member of IBEW Local No. 712 of Beaver, Pa.
Russ was preceded in death by his father, Russell Edward Pope, a retired member of Ironworkers Local No. 207.
Left to cherish his memory, he leaves his mother, Marianne; and his younger brother, Randall Joseph, who was a former member of Laborers Local No. 964. In addition, he leaves his paternal grandmother, Ann (Martinko) Pope; numerous aunts, uncles and cousins; and his special "baby girl" Angela Hazen.
The Pope family has entrusted their loved one to the care of the Wasko Funeral Home. Friends and family may call on Sunday, Aug. 12, 2018, from 1 to 4 p.m. at the Wasko Funeral Home, 216 Coitsville Road, in Campbell. A Rite of Christian Burial service will be held at 4 p.m. at the funeral home. A bereavement dinner will follow.
Interment will take place at 11 a.m. Monday, Aug. 13, 2018, at St. James the Apostle Cemetery in Villa Maria, Pa.
Visit www.waskofamily.com to view this obituary and send Russ' family condolences.
Guestbook Entries
My deepest condolences
"Now is Russell's time to rest...may Jehovah God the God of all comfort...comfort his family and friends in this time of need...2 Corinthians 1:3,4"
» KMB on August 23, 2018
Sign the Guestbook
---