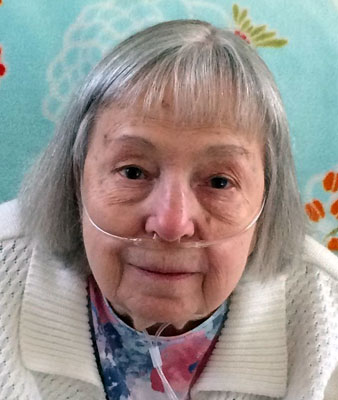 JUNE EMMA ROWE
YOUNGSTOWN – Following a five-month decline, June Emma Rowe, 93, passed away Friday morning, April 13, 2018, at Select Specialty Hospital in Boardman.
Born in Youngstown on April 4, 1925, she was the daughter of Otto and Blanche (Schontz) Medicus.
June was a graduate of The Rayen School and attended Youngstown College.
Prior to becoming a homemaker, she worked in the offices at Truscon Steel. Her hobbies included listening to Frank Sinatra and big band music, reading suspense-romance novels, and flower gardening. She also enjoyed plays and musicals and loved to dance and roller skate in her younger years.
In addition to her parents, June was preceded in death by her two beloved brothers, Robert (Kathryn) Medicus and Mark (Gloria) Medicus.
She will be deeply and forever missed by her daughter, Debbie (Ron) Henderson of Austintown and her grandchildren, Eric and Casey. She also leaves behind three nephews and a niece, Craig (Chris) Medicus of Myrtle Beach, S.C., Jane (Paul) Denton of Columbus, and Mark and Robert Medicus of Florida.
There will be a private memorial service before June is laid to rest beside her mother in the family plot at Belmont Park Cemetery. Her nephew, Craig, an ordained minister in Myrtle Beach, will be performing the graveside service.
Arrangements are being handled by the Davis-Becker Funeral Home in Boardman.
"Special thanks to Dr. Arthur Duran for his guidance and support which enabled us to care for June at home for many years. Additional thanks go out to Dr. Nick Proia and nurse practitioner April Miller."
Visit www.beckerobits.com to send condolences.
Guestbook Entries
Friend
"Debbie sorry to hear about you mom. You're in my prayers."
» Jan Page on April 17, 2018
Sign the Guestbook
---