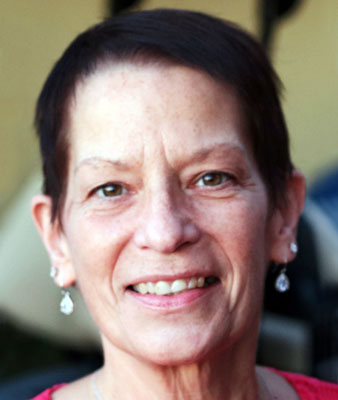 JOAN (DEBELYAK) VALDIVIESO
PFLUGERVILLE, TEXAS – Funeral services will be held Wednesday at 1 p.m. at the Wasko Funeral Home, with Pastor William Rotar officiating, for Joan (Debelyak) Valdivieso, 60, who passed away April 9, 2018.
Joan was born Oct. 25, 1957, in Youngstown, the daughter of Joseph and Mary Kay Kelly Debelyak.
She was a graduate of Campbell Memorial High School and also attended Youngstown State University. Joan was a resident of the Youngstown area most of her life, having moved to Texas two years ago.
Joan worked as a store manager for Zales Jewelers. She was of the Catholic faith.
Joan will always be remembered as a person dedicated to her family and above all loved spending time with her daughter, family members and friends.
Joan will be deeply missed by her mother, Mary Kay Debelyak of Boardman; her daughter, Nicole (Patrick) Shaffer of Austin, Texas; and her brother, Ron Debelyak of Struthers.
She was preceded in death by her father, Joseph; and her brother, Rob Debelyak.
The Valdivieso family has entrusted their loved one to the care of the Wasko Funeral Home and will receive family and friends Wednesday from 11 a.m. to 1 p.m., prior to the 1 p.m. funeral home service.
Visit www.waskofamily.com to view this obituary and send Joan's family condolences.
Guestbook Entries
« Be the first to sign JOAN (DEBELYAK) VALDIVIESO guestbook.
---