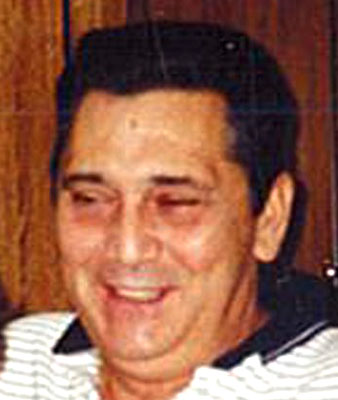 FRANK A. CASSETTO
BOARDMAN – There will be funeral services at 10 a.m. on Friday, April 20, 2018, at the Rossi Brothers & Lellio Funeral Home in Boardman, for Frank A. Cassetto, 75, who passed away Saturday, April 14, 2018.
He was born July 23, 1942, in Youngstown, the son of Andrew and Helen (Malczewski) Cassetto.
Frank was a graduate of Windham High School and attended Youngstown State University ,where he played football. He was an Army Reservist in the Army National Guard. Frank retried from General Refractories.
He was a member of St. Dominic Church. In his spare time, he enjoyed fishing, camping, bowling and spending time with family and friends.
He will always be remembered lovingly by his wife, the former Bonnie Uhran, whom he married in 1965; two sons, Frank Cassetto Jr. of Brookfield and Kevin (Kathryn) Cassetto of North Ridgeville; three grandchildren, Ashton, Noah, and Peyton; sister Velma (Frank) Verhage of Poland; niece Amanda (Dean) Congemi; nephew Wayne (fiance Candice) Dunning; two great-nephews, Caleb and Connor Congemi; two great-nieces, Mary Jane and Bella Dunning; and beloved pet, Pepper.
He was preceded in death by his parents.
Friends may call from 5 to 7 p.m. on Thursday, April 19, at the Rossi Brothers & Lellio Funeral Home, 4442 South Ave. in Boardman.
Family and friends may visit the Book of Memories at www.rossifunerals.com to view this tribute and send condolences to Frank's family.
Guestbook Entries
Deepest Sympathy
"Dear Bonnie and Family; I'm so sorry for your loss, my deepest sympathy to you and your family."
» Joanne Herubin on April 17, 2018
Denny Naples
"R.I.P. MY COUSIN"
» Denny Naples and Linda Naples on April 17, 2018
Sign the Guestbook
---