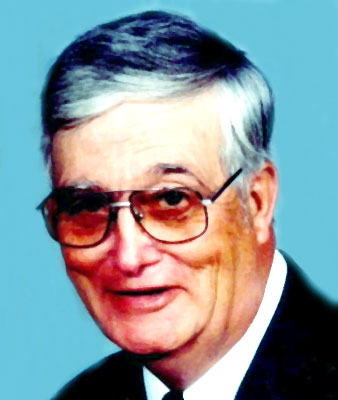 CARL D. PLATT
NEW MIDDLETOWN – Carl D. Platt, 90, formerly of Pennsylvania, passed away Saturday, April 14, 2018, at Windsor Estates in New Middletown.
Born June 4, 1927, in Ellwood City, Pa., he was the son of the late Percy and Jennie Welsh Platt.
He was married to Bernice J. Shuster Platt for 66 years when she passed away Dec. 11, 2015.
Carl retired from Babcock and Wilcox following 30 years of service as a security guard. He was also a former Beaver Falls Police Officer.
Carl was a former active member and Bible study leader at the Ellwood City and the Beaver Falls First Baptist Churches. He was a veteran of the U.S. Navy.
Survivors include two daughters, Cynthia Patrick of Harmony and Deborah VanDoren of Virginia; son David (Donna) Platt of New Middletown; 10 grandchildren; and numerous great-grandchildren.
In addition to his wife, Carl was preceded in death by two sons-in-law, James Patrick and Emory VanDoren; and siblings Glenn E. Platt and Edith Mae Francis.
Visiting hours will be held on Wednesday, April 18, from 2 to 4 and 6 to 8 p.m. at the Marshall Funeral Home Inc., 200 Fountain Ave. in Ellwood City, Pa. Funeral services will be held at the funeral home on Thursday at 11 a.m. Interment will follow at Locust Grove Cemetery.
Please visit marshallsfh.com to send online condolences.
Guestbook Entries
Sign the Guestbook
---