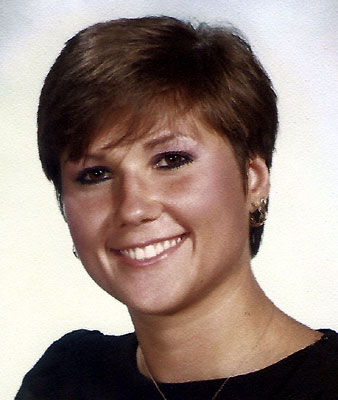 JENNIFER L. UHL
ASHVILLE, N.Y. – Jennifer L. Uhl, 54, formerly of Poland, died Wednesday, April 11, 2018, in her home surrounded by her family, following a courageous battle with cancer.
She was born June 30, 1963, in Buffalo, N.Y., a daughter of Florian and Margaret Gill Struzik.
After earning a degree in Marketing and Accounting from Canisius College, she received a Master's degree in Business Administration from LaSalle University.
She was currently the owner and chief operating officer for ServPro of Jamestown/Olean.
She was a communicant of the Sacred Heart Catholic Church.
She enjoyed traveling, culinary arts, boating, reading, skiing, bird watching and most of all time spent with family.
Surviving are her parents of Williamsville, N.Y.; her husband, William Uhl Jr., whom she married July 5, 1986; two daughters, Marissa Uhl of Asheville, N.C. and Sophia Uhl of Dayton; three sisters, Laurie (Randall) Weeks of Baltimore, Maribeth (David) Gaiser of Williamsville, N.Y. and Kathryn (Christopher) Werner of Springville, N.Y.; and several nieces and nephews.
A memorial Mass will be celebrated at 10 a.m. on Saturday at the Sacred Heart Catholic Church in Lakewood, N.Y.
Friends will be received from 3 to 6 p.m. on Friday at the Lind Funeral Home, 805 W. 3rd St., Jamestown, N.Y., where a Christian Wake Service will be led at 2:45 p.m. on Friday.
Memorials may be made to Chautauqua Hospice and Palliative Care, 20 W. Fairmount Ave., Lakewood, NY 14750.
Please visit www.lindfuneralhome.com to leave words of condolence.
Guestbook Entries
My deepest condolences
"Now is Jennifer's time to rest...may Jehovah God the God of all comfort...comfort her family and friends in this time of need...2 Corinthians 1:3,4"
» KMB on April 29, 2018
Sign the Guestbook
---