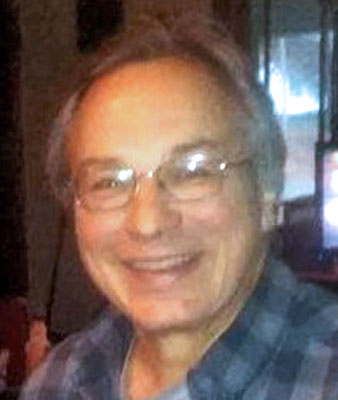 DAVID 'DILLY DILLY' POMARO
YOUNGSTOWN – David "Dilly Dilly" Pomaro, 67, passed April 3, 2018.
He was born Oct. 22, 1951, to Nick Pomaro and Irene Hanni.
He loved woodworking and making others laugh. Mr. Pomaro was an avid Green Bay Packers an. Vixen and Smokey were his two favorite animals but he loved them all equally.
He leaves to cherish his memory, nephew Richard (Bobbi Jo) Griffith; friend Sean "Tiny" Gibson; and Jim and Danette Fisher; along with extended family Al, Ali, Ramsey, John and Mom.
He was preceded in death by his parents, Nick and Irene Pomaro.
A memorial service will be held, Tuesday, April 17, at 2 p.m. at the Conley and Vanden Berg Funeral Home.
All arrangements have been entrusted to the Directors at the Conley and Vanden Berg Funeral Home in Youngstown.
Guestbook Entries
David Pomaro aka dilly dilly
"Me and Dave had a lot of good times he made me laugh a lot he was a good person he loved his bikes lol Dave my friend you won't be forgotten but you will be missed bud one day we will see each other again R. I. P BUD DILLY DILLY "
» Sean gibson on April 16, 2018
I miss you so much! Dilly Dilly
"I miss you so much. It's definitely not the same anymore around here since you left us.. Might be gone but never forgotten rest in peace!! "
» Bobbi Jo Griffith on April 16, 2018
Always remembered never forgotten always loved
"Always remember tomorrow is not promised cherish all memories good and bad with uncle Dave no bad memories always good 1's r.i.p. til i see you again my friend"
» Richard Griffith on April 16, 2018
Will be missed
"Su h a fun, sweet and caring individual. Rest easy friend. Dilly dilly!"
» Sarah on April 16, 2018
525 E. Midlothian
"We will miss seeing you every morning. God speed!"
» Walgreens Family on April 20, 2018
Sign the Guestbook
---