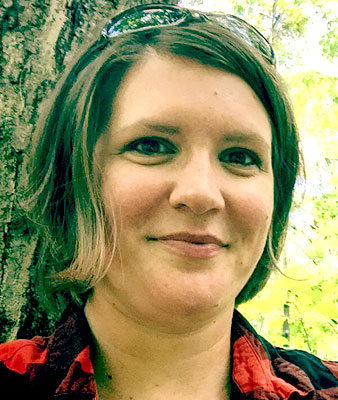 LISA ANNE LLOYD
UPPER ARLINGTON – Lisa Anne Lloyd, 36, passed away on Wednesday, Sept. 13, 2017, of melanoma skin cancer at the Kobacker House, surrounded by loved ones.
Lisa was born on March 3, 1981, in Youngstown, to John and Ruth (Eastland) Drabison.
She graduated in 1999 from Austintown Fitch High School, where she was a class valedictorian.
Lisa was enrolled in the Honors Program and earned her Bachelor and Master of Arts degrees in English Education at The Ohio State University.
She married her high school sweetheart, Kevin, in December of 2003.
Lisa began her teaching career in Rhode Island. In Columbus, Lisa taught at Reynoldsburg High School. From 2008, Lisa taught in Upper Arlington at Hastings Middle School as a much admired and cherished eighth grade Language Arts teacher. Lisa was recognized as a building and district Teacher of the Year in Upper Arlington in 2013, and was also a state finalist for Ohio Teacher of the Year.
Lisa was preceded in death by her grandparents, Stephen Drabison and Charles and Margaret Eastland.
Lisa is survived by her husband, Kevin Lloyd; parents John and Ruth Drabison; grandmother Irene Drabison; brother John (Laura) Drabison; mother-in-law Roey Lloyd; father-in-law Terry Lloyd; brother-in-law Eric (Bernadette); and was a loving aunt to Jackson, Avery and Zoe. She will also be greatly missed by her pets, Scout, Reno and Springs.
Lisa will be remembered as a beloved wife, daughter, sister, aunt, mentor, friend and teacher, as well as for her strength, courage, and inspiration. She had a passion for reading, traveling, and writing.
The family thanks friends and the Upper Arlington community for their loving support, and the staff at The James and Kobacker House for their expert and compassionate care.
A celebration of life will be held for Lisa on Monday, Oct. 2, 2017, from 6 to 9 p.m. at the Amelito Mirolo Barn, 4395 Carriage Hill Lane, Upper Arlington, OH 43220.
In lieu of flowers, contributions may be made to a memorial fund set up via YouCaring at www.youcaring.com/lisaandkevinlloyd-946555.
Guestbook Entries
Condolences
"We are very sorry to hear about your loss"
» Gene & Vicki Gleydura on September 29, 2017
Sign the Guestbook
---