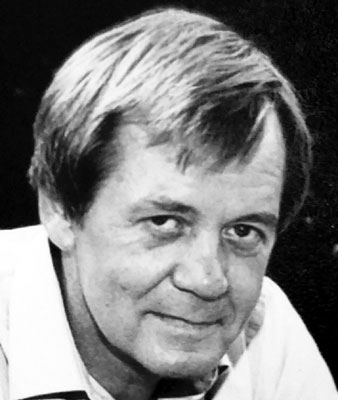 PAUL EUGENE BURKEY
NEW MIDDLETOWN – Paul Eugene Burkey, 68, passed away at 8:12 p.m. on Thursday, Sept. 7, at his home, with family by his side, after a courageous battle with lung cancer.
Paul was born July 18, 1949, a son of the late Eugene and June Burkey. 
A Lowellville graduate, Paul was the owner of Leeson Auto Body.
He is survived by his wife, Patricia (Bovo) Burkey; daughter Heather (Ryan) Cozart; granddaughters Delaney and Audrey; sister Kathy (Dave) Piper; and numerous family and friends.
Paul was also preceded in death by his sister, Diane Burkey.
Paul bravely served as Staff Sergeant for the U.S. Army during the Vietnam War. A member of the 101st Airborne, he served with Charlie 2-506 from November of 1969 through October of 1970 as a squad leader, platoon sergeant, and acting platoon leader.  He received three Bronze Stars with "V" device during his time with the 506th, while performing duties as acting platoon leader for five months.  Paul is featured in the book, RIPCORD Screaming Eagles Under Siege, Vietnam 1970, by Keith W. Nolan.  
As per Paul's wishes, there are no calling hours.
Arrangements have been entrusted to the care of the Staton-Borowski Funeral Home, 962 North Road NE in Warren.
Please visit www.statonborowskifuneralhome.com to view this obituary and to leave condolences.
Dedicated To Serving Your Loved Ones.
Guestbook Entries
Condolences and Rememberances
"Condolences to Paul's family. I remember Paul as a childhood friend in Lowellville and walking home from school together. "
» Edward Bish on September 17, 2017
My Sympathy
"Patty, I was very sorry to hear about Paul. My thoughts and prayers for you and your family. Paul was a great person. Joanne Schrader "
» Joanne Schrader on September 17, 2017
RIP
"Paul was a good friend and a good man, rest in peace after your long battle"
» John on September 17, 2017
You will be missed by many
"Rest in peace my friend!! Love you!"
» John Earl on September 17, 2017
PRAYING FOR YOU ALL.
"MAY THE LORD BLESS YOUR SOUL. AND MAY THE WINGS OF ANGELS CARRY YOU PATTY AND HEATHER DURING THIS DIFFICULT TIME. LOVE ALWAYS SISTER JOANN "
» Joann Bovo on September 18, 2017
Condolences
"Very sorry for your loss. Praying your loving memories ease your pain at this time..."
» rose (mazar) panezich on September 17, 2017
Sign the Guestbook
---