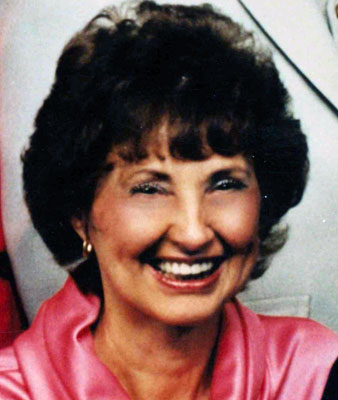 MARY JANE CAMP
YOUNGSTOWN - There will be a celebration of life at 7 p.m. on Saturday, Sept. 16, at the Lane Family Funeral Homes, Anstrom Chapel, 8387 Tod Ave. in Boardman for Mary Jane Camp, 89, who died early Tuesday morning at her residence.
Mary Jane was born June 16, 1928, in Dubois, Pa., a daughter of the late Godfrey and Willella (Brown) Seaburg, and came to this area as a child.
She graduated from South High School in 1946, and worked at Mahoning National Bank. She was a homemaker, wife and mother and also worked for the former Lustig's Shoe Store and Horne's Department Store.
Mary Jane loved music and dance. During the Big Band Era, she would attend the dances at Idora Park and had won many dance awards with her husband.
She was a member of the former Pleasant Grove Presbyterian Church, where she sang in the choir.
Mary Jane loved to swim and was very active, always doing something and will be remembered by her sense of humor.
Her husband, Robert W. Camp, whom she married Feb. 12, 1949, died in August of 2008.
She leaves her son, Gary R. Camp; her daughter, Cheryl L. Camp (Larry) Burtner, all of Youngstown; two granddaughters, Kelly (Nathan) Olsson and Kathryn (Joel) Grasso; and her beloved Bichon Frisé, Buddy.
Besides her parents and her husband, Mary Jane was preceded in death by her daughter, Karen Camp; and a sister, Betty Yonushonis.
Friends may call from 5 p.m. until the time of the service at 7 p.m. on Saturday at Lane Family Funeral Homes, Anstrom Chapel.
The family requests material tributes take the form of contributions to Hospice of the Valley, 5190 Market St., Boardman, OH 44512.
Family and friends may visit www.lanefuneralhomes.com to view this obituary and send condolences.
Guestbook Entries
« Be the first to sign MARY JANE CAMP guestbook.
---