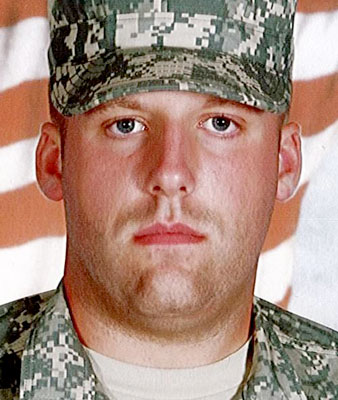 JUSTIN DANIEL SCHMIDT
VIENNA - Justin Daniel Schmidt, 27, died unexpectedly at 10:38 p.m. on Saturday, Sept. 9, 2017, at St. Elizabeth Health Center, following an auto accident in Ellsworth Township.
Justin was born in Youngstown, on March 27, 1990, the son of Thomas R. and Deborah (Schiffler) Schmidt, and had lived in Vienna most of his life.
He graduated from Matthews High School in 2008, and enlisted into the U.S. Army on Sept. 9, 2009, and was discharged from active duty on Jan. 12, 2013. He served in the Army National Guard until April 23, 2017. He was a self-employed roofer and an avid Ohio State Buckeyes fan.
Justin is survived by his parents, Thomas and Debbie Schmidt and brother Aaron Schmidt, all of Vienna and with whom he lived; grandmother Ilene Hudavoni of McDonald; and aunt Shawn Woods of Mineral Ridge. He also leaves an extended group of military comrades and longtime friends.
Calling hours will be Saturday, Sept. 16, 2017, from 5 to 7 p.m. at the Holeton-Yuhasz Funeral Home in Niles. His funeral service and burial will be private for immediate family.
At the request of his family, please omit sending flowers.
Visit holetonyuhaszfh@aol.com to view this tribute and send condolences.
Guestbook Entries
Sign the Guestbook
---