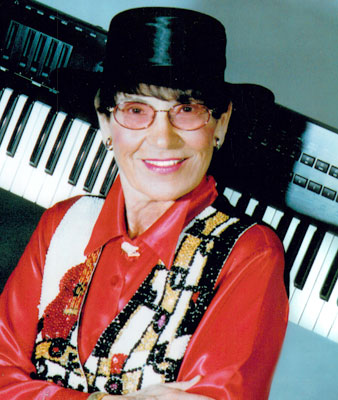 GLORIA JEAN (KOSTELLA) DIFABIO
GENEVA – Gloria Jean (Kostella) DiFabio, 82, resident of Geneva-on-the-Lake since 1960, died suddenly and unexpectedly Sunday, Sept. 10, 2017.
She was born in Charleroi, Pa. to George and Helen (Guffa) Kostella of Donora, Pa.
She is survived by her husband of 58 years, Louis A. DiFabio; five children, Dena and Glenn Bushong, Dave and Donna (Christofel) DiFabio, Darrell and Chrissy (Van Dusen) DiFabio, Darla and Skip Stitzlein, and Dionne and Will White; grandchildren Josh and Cassie Ryder, David Anthony and Julie DiFabio, Ashley and Paul Borthick, Cole, Caroline and Gage DiFabio, Asher and Anna White, Molly and Jay Kern, and Shannon and Dan Mikel; great-grandchildren Brayden and Sophya Ryder, Leon Guy DiFabio, Connor and Emily Kern, and two on the way; sister-in-law Irene DiFabio; numerous cousins; and many special friends throughout the country.
She was preceded in death by her parents; in-laws; and other close relatives.
Gloria Jean lived with her parents in Donora and Rostraver Township, Pa. until she graduated from Donora High School in 1953.
Gloria Jean was a gifted musician who had a rare talent that brought joy to many people throughout the world with her music and cheery disposition. At age 4, she was already playing piano on Christmas Eve of 1939. At age 10, she started her formal music lessons that lasted only two years because Gloria was a "fast learner" and developed her own unique piano playing style.
As Professor Birge of Eastman School of Music stated later on when she auditioned for him at Chautauqua Institute, Gloria Jean "was gifted with a rare musical talent and was a very accomplished artist." At age 16, during a summer vacation with her parents in 1951 at the Red Run Lodge in Deep Creek, Md., Gloria Jean sat down at the piano and began to play old tunes. She immediately became a hit with the crowd that gathered and was encouraged to keep playing as they continued to buy her Cokes.
At Donora High, Gloria Jean was the accompanist for many musical programs and the Drum Majorette for the Donora Dragon Marching Band. Following graduation, she worked at Sweeney's Restaurant in Belle Vernon, Pa. as secretary for George Sweeney, a noted restauranteur and businessman. However, a career in music was her goal and still foremost in her mind. In 1954, she performed for the "Wilkens Amateur Hour," a Pittsburgh TV program that recognized area talent. It was from that program that she received local recognition and a check for $55. Shortly after, she formed the Gloria Jean Trio and began playing in many venues throughout Western Pennsylvania. From 1955 through 1959, Gloria Jean entertained in the Silver Lounge of the famous Twin Coaches Supper Club, where she met and interacted with many all-time musical greats that were appearing there, i.e. Fats Domino, George Shearing, Don Cornell, Four Lads, Tony Martin, Patti Page, Jerry Vale, Julius LaRosa, McGuire Sisters, Nat King Cole, Pearl Bailey, Bill Haley and the Comets and Sarah Vaughn, in which many of them would visit and share the piano bench with her.
She met her future husband, Lou DiFabio in October of 1958, while performing with other Mon Valley jazz musicians at a concert at California State Teachers College. They were engaged six months later and married in May of 1959. Gloria Jean and her husband spent the summer of 1959 operating DiFabio's Waffle & Pancake Shoppe and Restaurant at Geneva-on-the-Lake. Upon Lou's graduation from CSTC and the birth of their first child in June of 1960, they moved to Geneva-on-the-Lake permanently.
Marriage and raising a family did not deter Gloria Jean from her love of music as she took on new roles of mother, piano teacher, bookkeeper for family business and co-owner/partner for Geneva Professional Building Company. Gloria Jean's smile and awesome personality together with her piano playing style brought much pleasure to hundreds of groups and thousands of people throughout the years. She performed at community concerts, dances, festivals, wineries, parks, churches, reunions, anniversaries, senior centers, and nursing homes throughout Ohio, Pennsylvania, West Virginia, New York, Florida and Canada.
She performed on the "Mike Douglas Show," was pianist for the Miss SNPJ Queen's Pageant and the MDA/SNPJ Polka Jamborees in Enon Valley, Pa., and performed with the Cleveland-Style Polka Hall of Fame All-Star Band. She performed at Powers Auditorium in Youngstown for the Gene Fedorchak Music Reviews. She performed for Ohio State Bar Association, National District Attorney Association, Ohio Prosecutors Association, and OSBA Board of Governors across Ohio and the nation. She performed during a 16-day trip out west at Glacier National Park Lodge. She also performed on two Carnival cruise ships and at the Wyndham Hotel in Aruba.
As Gloria Jean loved hats, it was always a good bet that she would show up in one of her many hats and rose-colored glasses. However, her favorite place to perform was in her music room at her home with her family singing and dancing along during the holidays. Gloria Jean's recording career started in 1998, wherein she recorded for Gary Rhamy's Peppermint Productions in Youngstown. She also recorded with the Del Sinchak Band of Youngstown, on the Grammy Nominated album, "Let The Sunshine In." In 1999, Gloria Jean and Lou walked the red carpet while attending the 41st Grammy Awards, where she met up with her dear friend, Patti Page. Gloria Jean recorded with other bands such as Eddie Vallus Band II of Poland on three various albums. In 1999, she and her husband formed Glorilou Productions that produced and recorded three successfully popular albums that contained a variety of great love songs of easy listening music.
Her real love was raising her family of five and helping her husband at his law office and family summer business, while still performing for many charities and community events such as American Cancer Society, Muscular Dystrophy, and American Heart Association. From 2000 to 2010, Gloria and Lou, who sang and played drums, entertained and began their "Music of Your Life" ministry for many senior groups throughout Ohio, Western Pennsylvania, and West Virginia.
Lou retired from his law practice in 2006, and they retired from their music in 2010, and enjoyed traveling and spending time with their family. She also found time to serve as president of the Ashtabula County Bar Association Women's Auxiliary, Law Day committee chairman, president of the GOTL Ladies Club. She was a member of the GOTL Chamber of Commerce and was the recipient of the "1999 Citizen of the Year" award. She was recognized by Resolution as an "Outstanding Citizen of the Year" by the Ohio House of Representatives and Senate. She was a former member of the Anita Garibaldi Lodge, enjoyed golfing and was a 40-plus-year member of the GOTL Ladies Golf League; member of the Penn-Ohio Polka Pals Booster Club, and member of Geneva Assumption Church since 1960. She loved her family, faith, music, GOTL, "I Love Lucy," "The Golden Girls," New England Patriots, and bird watching while having breakfast at the Harpersfield Covered Bridge.
Even though Gloria Jean has passed on, her musical spirit and love of people will endure as she accompanies the angels in heaven. In closing as Gloria would always say, "I hope you have enjoyed my music as much as I've enjoyed playing for you. Keep a song in your heart and love of God in your life."
It was Gloria's wish to not have calling hours and to have a private family burial.
A memorial Mass will be held at a later date.
In lieu of flowers, memorial contributions can be made to Gotl Vol. Fire Department or Gotl Police Department, 4931 S Warner Drive, Gotl, OH 44041, or Geneva Assumption Church Building Fund, 594 W. Main St., Geneva, OH 44041
Arrangements by the Walker Funeral Home in Geneva.
Please visit cawalkerfuneralhomegeneva.com to leave condolences.
Guestbook Entries
« Be the first to sign GLORIA JEAN (KOSTELLA) DIFABIO guestbook.
---