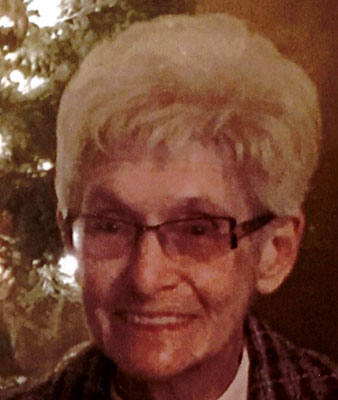 CHARLOTTE M. KITCH
GIRARD – Charlotte M. Kitch, 91, passed away Monday at Hospice House in Poland.
Charlotte was born Nov. 30, 1925, in Hubbard, the daughter of the late John and Catherine (Barber) Templeman. 
Charlotte was a 1943 graduate of The Rayen School and later attended Youngstown College.
She worked as a cashier for A&P for 18 years and retired from Santisi's Market Place after 30 years as their head cashier. Charlotte enjoyed playing cards, traveling, especially out west, and watching her son, Buffy, perform in the Special Olympics. 
She leaves to cherish her memory, her children, Jacquelynn Scheinberg of Girard, Jill (Roscoe) Collins of Niles, Jeffrey (Marilyn) Kitch of Arizona, and Buffy Kitch of Girard; her four grandchildren, Danielle Hopkins, Zachary (Sarah) Kitch, Stephanie Kitch, and Brianna Kitch; and four great-grandchildren, Ethan, Gavin, Lucas, and Hudson.
Besides her parents, she was preceded in death by her son, Jerry Kitch; her sister, Frances Sues; and brother Jack J. Templeman.
Funeral services will be held Friday, Sept. 15,  at 11 a.m. at the Blackstone Funeral Home in Girard. The family will receive relatives and friends today, Sept. 14, at the funeral home from 4 to 7 p.m.
Visit www.blackstonefuneralhome.com to view this obituary and to send any condolences to her family.
Guestbook Entries
A Neighborhood Friend
"So sorry to here of your Mom's passing"
» Frank Piganelli on September 14, 2017
Sign the Guestbook
---