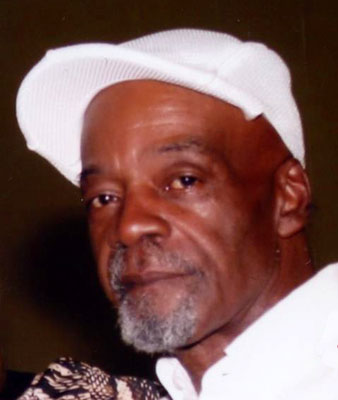 GLAUDIS LAWRENCE JR
YOUNGSTOWN - Services will be held at 10 a.m. on Saturday at the Greater Friendship Baptist Church for Mr. Glaudis Lawrence Jr., 70, who departed this life on Sept. 7, 2017, at St Elizabeth Boardman Health Center.
Mr. Lawrence was born Feb. 10, 1947, in Youngstown, a son of Glaudis Lawrence Sr. and Irene Donaldson.
He was a 1966 graduate of Woodrow Wilson High School where he excelled as a football star for the school. He had been employed as a laborer for Calex Industries.
He was a member of the Greater Friendship Baptist Church.
He was an avid Pittsburgh Steelers fan. He played softball for the teams for Southern Tavern and Mary's Tavern. He also loved boxing.
He leaves to cherish his memories, his mother, Irene Campbell; his wife, Odessa Lawrence; his sons, Robino Lawrence I and Keith M. Lawrence, both of Youngstown; LaRita L. Lawrence and Glaudis Lawrence IV, both of Pittsburgh; two stepsons, Daron A. Murphy of Youngstown and Terrance L. Murphy of Pittsburgh; two stepdaughters, Denise and Bambi Britt of Youngstown; his siblings, Jeanette Cummings of Sacramento, Calif., Willa Mae (Leonard) Sykes, Bernice Campbell and Charlene Dobyne, all of Youngstown; LaRita Lawrence Washington of Belwood, Ind., Michael A. (Valery) Lawrence of Gary, Ind.; two special friends, Curt Jones and Garland Sims; 30 grandchildren; 11 great-grandchildren; and a host of other relatives and friends.
He was preceded in death by his father; his stepfather, Lawrence C. Campbell; a son, Antwan M Lawrence Sr.; his twin brother, Charles J. Lawrence Sr.; stepson Dawan L. Britt; and stepgranddaughter KeAria Britt.
Friends may call one hour prior to the services from 9 to 10 a.m. at the church.
Arrangements were entrusted to the L.E. Black, Phillips & Holden Funeral Home.
Guestbook Entries
I Lost MY Brother
"My loss is not as great as yours he was and still part of my life words can not explain what our childhood to adulthood years were like. REST IN PEACE MY BROTHER!!!!!!!!"
» Stnewall Jackson Wright Jr. on September 15, 2017
Sincere Condolences
"Our deepest sympathy goes out to Glaudis' family. We will keep you in our prayers. "
» Frances and Sharon North on September 14, 2017
prayers and comfort
"my condolences to the family. He would come down to Sun Auto Sales and sit everyday for a while. I enjoyed meeting him we'd talk about football,l and lottery numbers. he always gave me and my daughter a birthday card on our birthdays. which his son and I share the same birthday 3/30 that's how he always remembered. You will always forever be in my heart Lawrence. gone but never ever forgotten."
» Gwen Currence on September 14, 2017
Condolences
"Prayers of comfort and strength to the entire family. Special love and hugs to Char, my co-worker. May our God do what only He can do at a time like this. "
» lisha salter on September 13, 2017
Sign the Guestbook
---