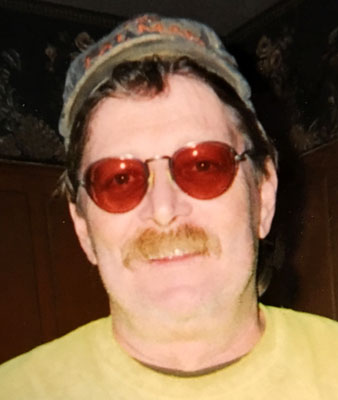 CURTIS KIRTLEY
BERLIN CENTER - A service will be held on Saturday, Sept. 16, 2017, at 11 a.m. at the Lord of Life Lutheran Church in Canfield, for Mr. Curtis Kirtley, 57, who died Aug. 27, 2017.
He was born on June 19, 1960, in Salem, a son of Daryl Kirtley and Julie (Clark) Quinlan.
Curtis graduated from East Palestine High School and he served in the U.S. Navy on the John F. Kennedy aircraft carrier. Curtis was a construction worker.
He was a member of the church and the FAT Men's Non-Profit Club. His greatest enjoyment was fishing and hunting.
Curtis leaves to cherish his memory, his mom, Julie Quinlan; his dad, Daryl (Carol) Kirtley Sr.; his daughter, Tabatha (Bill) Kirtley; two sons, Devin (Alica) Kirtley and Todd Kirtley; two brothers, Daryl (Leisa) Kirtley and Todd (Lori) Kirtley; his stepbrother, Terry (Tracy) Walters; two stepsisters, Christina Dilworth and Diana (Ross) Chick; five grandchildren, Taylor, Dominic, Jake, Devin and Ayona; his special goddaughter, Stevie Banks; his forever friend, Breeze Bryner; his many nieces and nephews; and his special friends.
He was preceded in death by his daughter, Heather Quinlan; and his stepfather, David Quinlan.
Friends may call Saturday from 10 to 11 a.m. at the church. "Curt" loved to wear casual jeans, boots and old t-shirts. In honor of Curt, wear your jeans to the service.
Please visit www.higgins-reardon.com to view this obituary and to send condolences.
Guestbook Entries
Sympathy
"So very sorry....."
» Paulette Guy on September 15, 2017
People care
"Curt, You were Loved by the ones that cared, not just sometimes , but all the time. You will be missed but never forgotten."
» Larry Gregory on September 15, 2017
Julie & Family
"My deepest sympathy to the entire family. Curt was a great guy & I will miss him dearly. I will be keeping you all in my thoughts & prayers. "
» Kris Weber on September 15, 2017
Sign the Guestbook
---