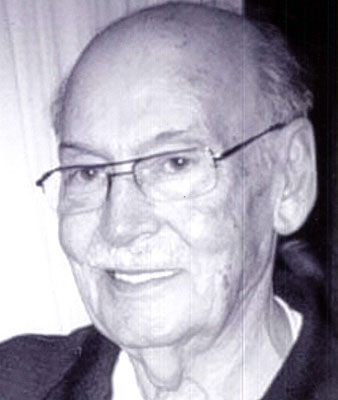 RICHARD L. 'RICH' AMEY
AUSTINTOWN - Funeral services will be held at 3 p.m. on Sunday, Oct. 15, at the Lane Family Funeral Homes, Austintown Chapel for Richard L. "Rich" Amey, 81, who died Monday afternoon at Austinwoods Care Center.
Rich was born July 19, 1936, in Youngstown, a son of the late Louis H. and Leona Mae (Applegate) Amey.
He graduated from Boardman High School and attended Youngstown State University. Rich's first job was with Isaly's in Boardman, then Loblaw's, and he eventually retired from Chesebrough Ponds in 1991, as their top salesman.
Rich was an avid sportsman. He enjoyed playing golf and tennis and coaching youth basketball and baseball. He was passionate about spending time with his grandchildren, reading to them, telling them stories about his life adventures and teaching them about sports and the importance of good sportsmanship.
Rich was a kind and generous man who dedicated his life to his wife, Mary Lou (Gray) Amey, whom he married on Jan. 10 , 1970; his children, Mary Ellen (Mike) Perry of Colorado, Karen Hoffer of Boardman, Janet (Tom) Mackall of Youngstown, James (Toni) Amey of Canfield, and Richard (Jodie) Amey of Canfield; 13 grandchildren; and 24 great-grandchildren. Rich also leaves a sister, Marilyn Entzi; and two brothers, Robert (Nancy) Amey and William (Jean) Amey.
Besides his parents and his wife, Rich was preceded in death by a brother-in-law, John Entzi; a grandson, Kenneth Groves; and great-grandson Anthony Groves.
Friends may call on Sunday from 1 until 2:45 p.m., prior to the service at the funeral home.
The family requests material tributes take the form of contributions to Crossroads Hospice, 3743 Boettler Oaks Drive Suite E, Green, OH 44685; or to the Mill Creek Junior Baseball League, 1106 Bears Den Road, Youngstown, OH 44511.
Family and friends may visit www.lanefuneralhomes.com to view this obituary and send condolences.
Guestbook Entries
My deepest condolences
" Now is the time for Mr. Amey to rest...may the God of all comfort...comfort his family and friends in this time of need..,2 Corinthians 1:3,4"
» KMB on October 12, 2017
Sign the Guestbook
---