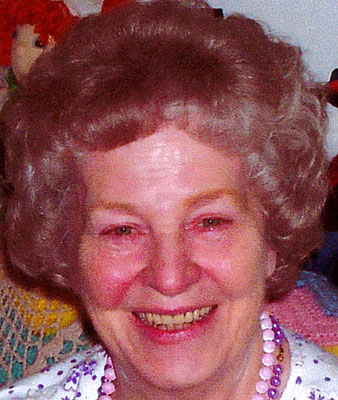 MARGARET A. FRYE
YOUNGSTOWN – Margaret A. Frye, 83, passed away on Monday, Oct. 9, 2017, at Heritage Manor Nursing Home. 
Margaret was born Jan. 17, 1934, in Warren, the daughter of Robert and Gladys (Hudson) Frampton.
Margaret devoted her life to raising her family with her husband, James, and in her spare time, enjoyed sewing and crafts.
She was a member of the Vienna Assembly of God Church.
She leaves to cherish her memory, her children, James (Roseann) Frye of Girard, Christine (Virgil) Verhest of Liberty, Debbie (Dennis) Leskovec of Liberty, Jackie (Adam) Grymberg of Hammondsville, and Edward "Ed" Frye of Liberty; a sister, Jessie Ambrose of Canfield; a brother, Bruce Frampton of Leetonia; 24 grandchildren; and 22 great-grandchildren.
Besides her parents, Margaret was preceded in death by her husband, James E. Frye, who died on Oct. 31, 2009; her daughter, Linda D'Avanzo; brother Albert Frampton ; and her sisters, Arlene Killin and Shirley Mergl.
Friends may call from 11 a.m. to noon on Saturday at the Blackstone Funeral Home in Girard, where the funeral service will be held at noon.
Visit www.blackstonefuneralhome.com to view this obituary and to send any condolences to the family.
Guestbook Entries
« Be the first to sign MARGARET A. FRYE guestbook.
---