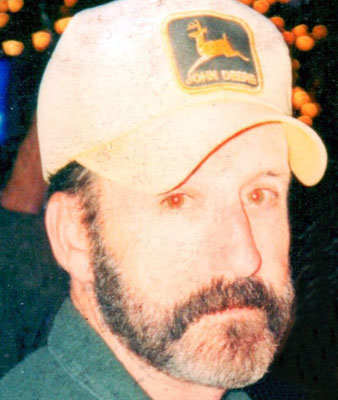 GARY 'BING' RALPH WINGER
BOARDMAN – On the afternoon of Sunday, Sept. 24, 2017, Gary "Bing" Ralph Winger, 72, passed in the Louis Stokes Veteran's Administration Hospital in Cleveland.
Bing was born on Sept. 19, 1945, in Harrisville, Pa., to Robert Ralph and Betty (Donaghy) Winger.
Bing is survived by his beloved children, Robert Blaine (Rikki) Winger of Columbiana, Marnie (Adam) Holcomb of Boardman and Lilly (Joe) Knopic of Harrisburg, Pa; grandchildren, Parker and Reagan Winger and Austin, Emma Grace and Tyler Holcomb; and sisters Linda (Ronald) Shidemantle of Rochester, Pa., and Robyn (Jimmy) Burkeen of Memphis, Tenn.
Bing was an avid outdoorsman, especially when it came to hunting and fishing. He was a landscaper, horticulturalist and owned "Winger Feeds" in Poland and Boardman in the 1970s.
Bing honorably served his county as a Vietnam veteran in the U.S. Army from 1966 to 1967, 9th infantry Div.3/60th Echo Company - Recon Mobile Riverine Force - Mekong Delta. He was awarded two Bronze Stars and two Purple Hearts.
Bing's family requests donations to the Louis Stokes VA Medical Center, 10701 East Blvd., Cleveland, OH 44106 or visit www.volunteer.va.gov/apps/VolunteerNow/ or WAGS 4 Warriors, 3201 E Royalton Road, Broadview Heights, OH 44147 or visit www.wags4warriors.org/Support.html.
A celebration of life service will be held. To find out more, visit www.facebook.com/events/120861095287381/?ti=icl
Arrangements are being handled by Cremation & Funeral Service by Gary S. Silvat Inc.
Visit www.cremateohio.com to send condolences.
Guestbook Entries
To my brothers family
"We often talked about our life growing up in a small town Harrisville Pa. We loved talking about our good old times we had the best of everything , not material things just good safe time times to live in and great friends , memories, going on vacations,sadly our father passead away at age 38, a terrible loss for me Gary , and our little sister Robyn, so cherish every minute you have with your loved ones , God Bless love to all 🙏"
» Linda Shidemantle on October 8, 2017
Sign the Guestbook
---