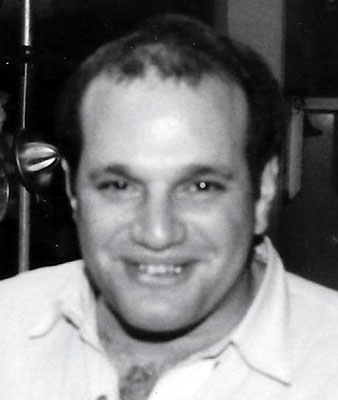 THOMAS J. 'TOMMY' SIMON
YOUNGSTOWN – There will be a Mass of Christian Burial held on Thursday, Nov. 16, 2017, at 11 a.m. at St. Patrick Church, 1410 Oak Hill Ave. in Youngstown, with Father Edward Noga officiating for Thomas J. "Tommy" Simon, 63, who passed away Friday afternoon, Nov. 10, 2017, with his loving family by his side.
Tommy will always be remembered for his loyalty, his compassion and his dry sense of humor. He had such a unique outlook to everything, looking at life in not your average way.
Tom was born Feb. 16, 1954, in Youngstown, the son of Joseph F. and Saada "Tita" (Menhem) Simon, and was a lifelong area resident.
Tommy was a 1972 graduate of Ursuline High School and earned three Bachelor's Degrees from Youngstown State University in Anthropology, Sociology and Psychology.
Tommy was proud to work alongside his family in their business of owning and operating the Cedars Lounge in downtown Youngstown from the late 1970s until January of 2009. He was proud to see his daughter continue the tradition and legacy and is currently operating Cedars. Cedars Lounge through Tommy's hard work, dedication and appreciation for fine arts brought much culture and life to downtown Youngstown. He was a staple of bringing together the area's local music scene.
Tommy had many passions throughout his life, but he always made his daughter and his family his biggest priority.
He leaves behind to hold onto his memories, his mother, Saada Simon; a daughter, Mara Jude (William Danielson Jr.) Simon of Youngstown; two granddaughters, Olivia and Chloe, which were the apple of his eyes; and his brothers and sisters, Yvonne (Doug) Blegen, Robert Simon, Constance (Ronald) Berardino, Denise (Tom) Gorman, Joseph (Joanne) Simon and David Simon; along with numerous nieces and nephews, great-nieces and great-nephews and friends.
He was preceded in death by his father.
Family and friends may pay their respects on Wednesday, Nov. 15, 2017, from 4 to 7 p.m. at the Rossi & Santucci Funeral Home, 4221 Market St. in Boardman (new location) and again Thursday morning, Nov. 16, 2017, from 9:30 to 10:45 a.m. at St. Patrick Church in Youngstown.
Burial will take place at Calvary Cemetery in Youngstown.
The family would like to extend a special thank you to Tommy's guardian angel and caregiver, his beloved sister, Connie for all her endless love and care.
Family and friends may visit www.rossisantuccifh.com to view this obituary, sign the guest book and send condolences to Tommy's family.
Guestbook Entries
Condolences
"My condolences to the family and friends of Tom Simon. I had the good fortune to meet Tom in my last few years of college at YSU through a mutual friend, Bob Rogers. Tom was a gentleman with a great sense of humor and an undying curiosity. Tom had such an easy-going personality that it was always a pleasure to be around him. I have thought often about Tom over the years, and I am deeply saddened to learn of his passing. Bob Rowley Las Cruces, New Mexico"
» Bob Rowley on November 14, 2017
Classmate
"Went to school with Tommy for a number of years at St. Edward and Ursuline. Always a joy to be around. The world will miss him. May God bless he and his family."
» Walter M Kohowski on November 15, 2017
A true Friend.
"My condolences to whole Simon family. I grew up with Tommy on the north side, a friendship that will never be forgotten. Deeply sadden to here. Richard Cappiello La Porte In"
» Richard Cappiello on November 15, 2017
Deeply saddened
"Dear Simon Family, Mrs. Simon, and Connie, I'm so sorry to hear of your great loss. I moved to Florida 4 years ago, I check the Vindicator news from time to time. I'm moved to tears for you. May God comfort you and hold you in his arms. With love, Bettina "
» Bettina Phelps on December 1, 2017
Sign the Guestbook
---