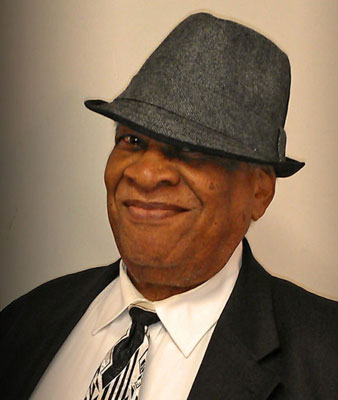 REV. CLARENCE MORGAN
YOUNGSTOWN – A celebration of life will be at 11 a.m. Thursday, Nov. 16, 2017, at the Mt. Zion Baptist Church for, Rev. Clarence Morgan, 89, who peacefully and quietly transitioned to his heavenly mansion on Thursday, Nov. 9, 2017, at Mercy Health St. Elizabeth Care Center.
The Rev. Morgan was born April 20, 1928, in Bessemer, Ala., a son of Ed Morgan and Nellie Morgan Fields.
He was a member of the U.S. Army, and participated in World War II. He had been employed as a brakeman and a foreman with U.S. Steel Corporation Ohio Works for 33 years, retiring in 1984. He also worked with the L.E. Black, Phillps & Holden Funeral Home as a funeral escort. He was a former Pastor of The Greater Ebenezer Baptist Church. He was a member of the Gethsemane Baptist Church, where he served as Associate Pastor. He was president of the Mahoning Shenango Valley Sunday School Association for many years, and received a plaque this year for his many years of dedicated services. He was a former member of the Masonic order and the N.A.A.C.P. He loved to coach little league football and mentor youth. He coached for the Northside Knights, and assisted with the Youngstown Little Panthers and the Elks Little League Football teams.
He was known as, "Mr. Mom" at the The Rayen School. His passions were photography and his family.
He leaves to mourn his passing, but rejoice in his heavenly peace, his wife, the former Mary B. Deese, whom he married Feb. 10, 1977. From this union five children were born, the Rev. Corneill D. (Kendra) Morgan of Liberty Township, Judie S. Morgan of Youngstown, David C. Morgan of Atlanta, Ronald L. Morgan and Philip L. (Alberta) Morgan of Columbus. He also leaves, a daughter Tanya D. Morgan of Youngstown, and two sons Dwayne T. (Althea) Jackson of Bath Township and Tyrone Morgan of New York, N.Y.; 13 grandchildren, two great-grandchildren and a host of nieces, nephews, other family and friends.
He was preceded in death by his parents; a daughter, Susan Morgan; a brother, Charles Morgan; and a sister, Fannie Pearl Morgan-Brock.
Visitation will be held on Thursday from 10 to 11 a.m. at the Mt. Zion Baptist Church.
Arrangements are entrusted to the L.E. Black, Phillips & Holden Funeral Home.
Guestbook Entries
My Deepest Sympathy
" To the Morgan family you have my deepest sympathy for your loss. I pray the love of God fill this void in your life. Rev. Morgan is what the Bible refers to as a "Good Man". He was a good friend to me. I enjoyed our conversations together from photography to world issues and of course the Word of God. As you celebrate his home going, remember he made a positive impression on a lot of people. I'm thankful that I was one of them. God Bless You All!"
» Will Harris on November 15, 2017
Sign the Guestbook
---