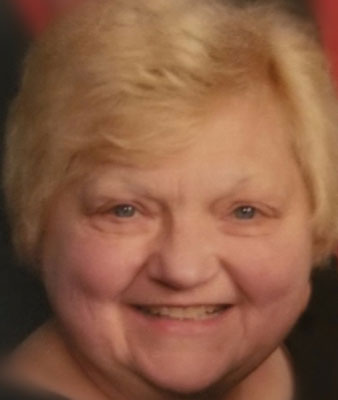 KATHLEEN MARIE SITCH DRUMHELLER
AUSTINTOWN TOWNSHIP – Funeral services celebrating the life of Kathleen Marie Sitch Drumheller, 69, will be held at 3 p.m. on Sunday, Nov. 12, at the Lane Family Funeral Homes, Canfield Chapel.
With family by her side, Kathleen's loving journey came to rest on Wednesday afternoon, Nov. 8, 2017, at St. Elizabeth Hospital in Youngstown.
She was born April 27, 1948, in Youngstown, the daughter of John L. and Sophia (Roth) Sitch.
Kathleen was a 1966 graduate of Mt. Vernon Academy in Mt. Vernon. She continued her education two years at Youngstown State University while working at Almart in Boardman, then transferred and finished her Bachelor's degree in Education at Washington Adventist University in Takoma Park, Md.
Kathy worked as a PBX/dispatch operator in Silver Springs, Md. for a couple of years, before retiring over a decade ago after 35 years of loyal service for Central Armature Works in Washington D.C., as a corporate accounting secretary. In her retirement, she remained active as a long-term substitute teacher for the Prince William County School System in Virginia. Kathy was a member of the Seventh-day Adventist Church in Woodridge, Va., and had just moved back to the area in July. She was also a very active volunteer as a member of ASPCA in their fostering program and many years as a board of election judge for the Prince William County Board of Elections.
Kathy will be remembered as very kind hearted, but stern when she needed. Yet her compassion and loyalty stood out to all who had the privilege to call her their friend. Her family and faith were paramount. "Her inquisitive smile and tearful laughs shall be missed, but only till we meet again."
She leaves her husband, Berton Drumheller, whom she married Oct. 26, 1975; two grandchildren, Serenity and Brielle Drumheller; one sister, Karen (Pete) Costello of Sioux Falls, S.D.; two brothers, John M. Sitch of Millington, Tenn. and Mark (Lori) Sitch of Poland; nephews Mark "Luke," Blake A., Bret A. (Lori) Sitch, and Kimberly A. (Jason) MacLennan; brothers-in-law and sisters-in-law Bill (Donna) Drumheller, Bob (Kathy) Drumheller, George (Tammy) Drumheller, Mary Kay (Barry) Way, Raymond Kitchen; and many other family and close friends.
Besides her parents, John, Feb. 10, 1973 and Sophia, July 13, 2016, Kathleen, was preceded in death by her son, David J. Drumheller on June 20, 2016; and one sister-in-law, Dot Sitch on Aug. 8, 2016.
Friends may call from 1 to 3 p.m. on Sunday, where services will begin at 3 p.m. at the Lane Family Funeral Homes, Canfield Chapel, officiated by Pastor Andrew Clark.
In lieu of flowers, the family requests donations be made to the Kidney Foundation or Life Banc of Ohio in Kathleen's name.
Guestbook Entries
Deepest Sympathy...
"My heart goes out to the family at this time of sorrow. My prayers are with you all."
» Lynda (Holovatick) Clay on November 11, 2017
Sign the Guestbook
---