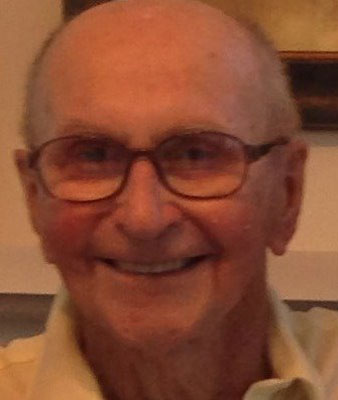 FRANK A. ZAJAC
POLAND – Frank A. Zajac, 92, passed away Nov. 9, 2017, at Maplecrest Skilled Nursing and Rehabilitation after a brief stay.
Mr. Zajac was born Sept. 30, 1925, in Struthers, a son of John and Sophie Pabis Zajac.
He was a Struthers High School graduate.
Frank was a bricklayer at Youngstown Sheet and Tube and also worked at Omega Garage Doors.
He was a member at Christ Our Savior Parish at St. Nicholas Church in Struthers.
He was a veteran of the U.S. Navy during World War II. Frank was also an active member of the Struthers VFW Post 3538.
Frank was an amateur baseball player, where he played in various leagues. Some of his favorite past times were bowling, gardening, traveling, and spending time with his grandchildren.
He is survived by his loving and devoted wife, the former Irene Adams, whom he married, June 10, 1950; his children, Patricia (Brian) Kuipers of Sylvania, Kenneth Zajac of Rocky River, and Thomas (Diane) Zajac of Poland; one brother, Henry (Barbara) Zajac of Venice, Fla.; two sisters, Claire Sybelnik of Struthers and Barbara Tesyk of Struthers; and two grandchildren, Ryan Kuipers and Andrew Zajac.
He was preceded in death by both his parents.
Services will be held Tuesday at 11 a.m. at the Davidson-Becker Funeral Home, 11 Spring St. in Struthers.
Friends and family will be received Monday from 4 to 7 p.m. and Tuesday from 10 to 10:45 a.m. at the funeral home.
The family would like to thank the staff at Maplecrest Skilled Nursing and Rehabilitation for their excellent care and support.
Contributions may be given to the American Cancer Society, 525 N. Broad St., Canfield, OH 44406; or American Heart Association, 840 Southwestern Run, Poland, OH 44514
Visit www.beckerobits.com to send condolences.
Guestbook Entries
Frank Zajac RIP
"RIP Uncle Frank"
» Steve Zajac on November 10, 2017
Sign the Guestbook
---