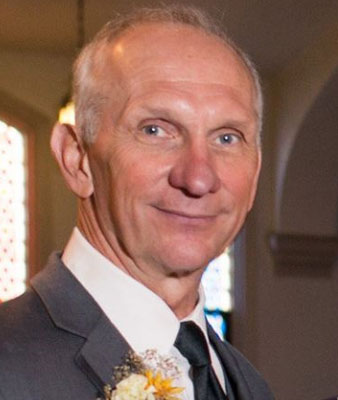 DAVID S. DRABISON
AUSTINTOWN – A Mass of Christian Burial, celebrating the life of David S. Drabison, will be held at 10 a.m., Monday, at St. Joseph Catholic Church.
David died Wednesday on the Poland Bike Trail.
He was born Oct. 20, 1954, in Youngstown, the son of Stephen J. and Irene B. (Novotny) Drabison, and was a lifelong area resident.
David was a member of St. Joseph Catholic Church. He graduated from Austintown Fitch High School in 1973, and retired in 2009 from General Motors where he had worked for 32 years.
David was a member of the Steel Valley Triathlon Club. He enjoyed swimming, biking, running, and woodworking, but most of all, his family.
David will be missed by his mother, Irene; his wife, Janice (Higley), whom he married May 19, 1979; children David A.S. (Brittany) Drabison and his granddaughter, Kensington of Austintown, and Jennifer (Robert) Mayle of Vienna. He will also be missed by his siblings, John (Ruth) of Austintown, Diane Clark of Austintown, Linda (Dan) Moore-Clements of Cortland, and Tom (Maureen) of Austintown; and several nieces and nephews.
David was preceded in death by his father, Stephen.
Family and friends may call from 2 to 5 p.m. on Sunday at the Lane Family Funeral Homes, Austintown Chapel.
The family requests in lieu of flowers, donations be made to the Steel Valley Triathlon Club, P.O. Box 3143, Youngstown, OH 44513 in David's name.
Guestbook Entries
Memory Eternal
"Very Sorry for your loss Maureen. I am sure he will be watching down on you and your family from heaven. May his memory be eternal."
» Dennis J. Gajdos on November 13, 2017
Sympathy
"We were shocked to hear of Dave's passing, He was so well thought of by everyone that knew him and will be sorely missed, You have our very sincere and heartfelt sympathy."
» Larry and Carol Sargent on November 11, 2017
Dave Drabison
"In memory of Dave Drabison, a 1st cousin I always admired and will surely miss. "
» Rick and Helen Higley (Wilmington, NC) on November 11, 2017
Much Sympathy
"David will be missed fondly by all who knew him and especially by his Steel Valley Tri Club Friends. He was a man who brought chuckles and smiles to everyone he spoke with and his perspective on things reminded us all to take things lightly and to just "smile" and enjoy life. We will truly miss him and will have a special place in our hearts to model after him. "
» Amy Javens on November 11, 2017
Thinking of you
"I am so very sorry for your loss. You and your family are in my thoughts and prayers. (I work with Ruth)"
» Kathleen Connolly on November 11, 2017
Heartfelt Condolences
"We send our loving thoughts and prayers for Dave and his extended family, who were our dearest friends and neighbors growing up in Austintown. May God bless you and may you take comfort in good memories."
» Jack DeJovin Family on November 12, 2017
Old friends
"We are so sad to hear about Dave. We became friends with him and Jan years ago and spent many happy hours running with them. As we now live mostly in Nevada, we are unable to express our sympathy personally. He will be missed."
» Del and Jeanne Hanuschak on November 12, 2017
Dave Drabison
"My deepest condolences to the Drabison family. Dave was a good man with a good laugh."
» Bernard H. DeFazio shelby twp michigan on November 12, 2017
Dave Drabison
"Will be missing seeing you in the park and all the years we ran together in the road runners."
» Del and Jeanne Hanuschak on November 13, 2017
Love and Prayers
"Prayers for healing to Dave's family. So sorry to hear of his passing. "
» Jim and Sandy Herman on November 16, 2017
In Memory of Dave Drabison
"Unfortunately I just found out about Dave's untimely passing but want his family and friends to know how much I admired him from our days at Immaculate Heart of Mary grade school."
» Jeff Stoiber on December 12, 2017
Sign the Guestbook
---