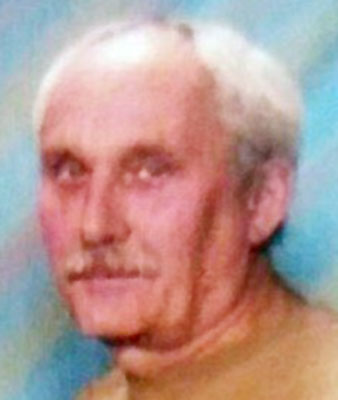 JOHN E. FANTA
POLAND – A Mass of Christian Burial will be held on Thursday, Nov. 9, 2017, at 11 a.m. at St. Paul the Apostle Catholic Church in New Middletown for John E. Fanta, 71, who passed away Friday afternoon, Nov. 3, 2017.
John was born Oct. 11, 1946, in Grand Rapids, Mich., a son of Robert and Mary Ellen Ensing Hoogerwerf.
He came to this area in 1969 and worked as a business manager for the John Hancock Insurance Company and for the last 30 years, he worked in an auto body repair shop before retiring.
John was a member of St. Paul the Apostle Church and enjoyed being an artist, painting and going to the symphony.
John married the former Caroline A. Miller on Aug. 14, 1987.
Besides his wife, he leaves three sons, David Fanta of Charlotte, S.C., Michael (Megan) Fanta of Wilmington, N.C. and Jonathan P. Fanta of Poland; one daughter, Kristin (Robert) Higgins of Jacksonville, N.C.; one sister, Patricia Fanta McVey of Wylie, Texas; and seven grandchildren, Mary Kate, Maggie, Anna Higgins and Rebecca, Reed, Isabel, and Eli Fanta.
He was preceded in death by his parents and a sister, Barbara Jane Fanta.
Friends may call on Thursday at the church before the Mass from 9:30 to 10:30 a.m.
Arrangements handled by the Clemente Funeral Home in New Middletown.
Visit www.clementefuneralhomes to view this obituary and to send condolences.
Guestbook Entries
My Sympathy and Prayers
"Dear Cari and family, So sorry to hear about John...Please know that my deepest sympathy and heartfelt prayers are with you and your family. I know you are a strong person and your faith will help you to endure. Love.......cousin Carolyn."
» Carolyn Brozic on November 8, 2017
Fond Memories
"Dear Cari and family, my condolences and thoughts are with you. May you remember the fond memories you all shared. Peace to you and know that John is in heaven with no problems or pain."
» Terri Cartier on November 7, 2017
Our Sympathy
"David, Kristin, Michael and Families, So sorry to hear of your Father's passing. I know it's a difficult time for everyone. Praying for God's peace."
» Ron and DeeDee Jones on November 7, 2017
With Love
"Caroline, you are in my heart! Rest in peace in the arms of Jesus, John!"
» Alvera Bell on November 7, 2017
Sign the Guestbook
---