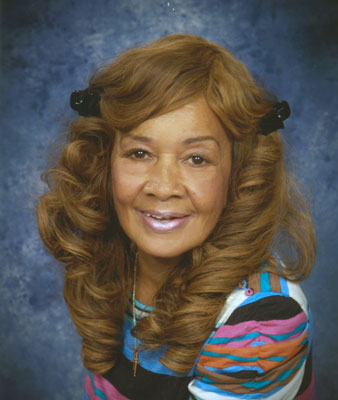 MARY VIRGINIA DAVIS
YOUNGSTOWN - Services will be held at 1 p.m. on Saturday, Nov. 4, 2017, at the Victory Christian Center, 3899 McCartney Road, Coitsville, OH 44436, for Mrs. Mary Virginia Davis, 79, who passed away Saturday, Oct. 21, 2017, at her daughter's home in California, following a fight with cancer.
Mrs. Davis was born Nov. 6, 1937, in Nutterfort, Harrison County, W.Va., a daughter of Clarence William and Lula Calvin Collins.
She was a 1955 graduate of Kelly Miller High School in Clarksburg, W.Va. and was married to U.S. Navy veteran Arthur L. Davis Sr. for 53 years. Arthur passed away Oct. 21, 2010. Exactly seven years later to the day Mary reunited with him.
Mary was devoted to serving God and others. She served in several ministries at the Victory Christian Center, including holy folders, pantry and visiting the sick and shut in. Mary was an advocate for healthy living and daily exercise. She walked 10 miles a day at the gym, park and local with her beloved husband, Arthur, who frequently socialized while Mary walked. Mary and Arthur traveled often, spending many of their winters with family in California. Mary loved attending Kelly Miller reunions and other events in her home town, where she stole the show on the dance floor. Mary will be remembered for her sense of humor, her smile and genuine hugs. She enjoyed giving, encouraging people, reading and writing.
She is survived by her son, James (Patty) Davis of San Diego; her daughter, Diane (DeCarlos) Waller of Anaheim, Calif.; Cheryel Davis of Youngstown; grandchildren Marvel, James Jr., Michael, Kevin, Jasmine, Jeremee, Christian, Jayda, Jaylen and Bailee; sisters Dorothy Lee Barnett, and Jean Elizabeth Penneywell; a brother, Charles William (Nancy) Collins; and a host of great-grandchildren, other family, and friends.
Besides her husband and parents, she was preceded in death by a son, Arthur L. Davis Jr.
Friends may call one hour prior to the services from noon to 1 p.m. at the church.
Arrangements were entrusted to the L.E. Black, Phillips & Holden Funeral Home.
Guestbook Entries
« Be the first to sign MARY VIRGINIA DAVIS guestbook.
---