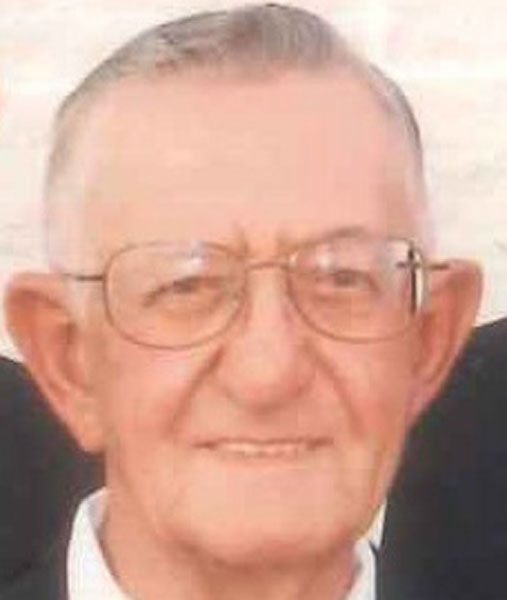 LAWRENCE D. FLEMING
VIENNA – Lawrence D. Fleming, 92, passed away May 17, 2017, at St. Elizabeth Health Center in Youngstown.
"Larry" was born in Youngstown on Dec. 14, 1924, to James C. and Marie L. (Chagnot) Fleming.
He graduated from Vienna High School in 1943, and proudly served his country in the U.S. Army during World War II. Upon his discharge, he spent his career as a die-setter for Metal Products, retiring after 38 years.
On June 30, 1951, he was joined in marriage to the former Joan G. Zimmer, whom survives.
Larry enjoyed golfing and bowling. He loved being outdoors tending to his garden and lawn. He also enjoyed tinkering and fixing lawn equipment.
Calling hours will be on Monday, May 22, from 5 to 7 p.m. at the Lane Family Funeral Homes, Madasz Chapel, 6923 Warren-Sharon Road in Brookfield, where a funeral service will be held on Tuesday, May 23, at 11 a.m.
Along with his wife of 65 years, Larry is survived by his children, Donald (Kandi) Fleming, Kathleen Futey, Susan Kramarich, David (Diane) Fleming and Bill (Dawn) Fleming; as well as eight grandchildren; and four great-grandchildren.
He was preceded in death by his son-in-law, John Kramarich; two sisters; and four brothers.
Please visit www.lanefuneralhomes.com to leave condolences for the family.
Memorial donations may be made to Hospice of the Valley.
Guestbook Entries
A Wonderful and Kind Man
"Dear Aunt Joan and Fleming family, I am so very sorry for the loss of Uncle Larry. He was one of the kindest men I have ever known. A gentle, loving father, uncle, and husband. I will remember him fondly. Sincerely, Virginia Susan Fleming Houston, Texas (Janet Fleming's daughter) "
» Virginia Susan Fleming on May 20, 2017
Sign the Guestbook
---